Iraq
20 Daesh senior leaders killed during aerial attack in Iraq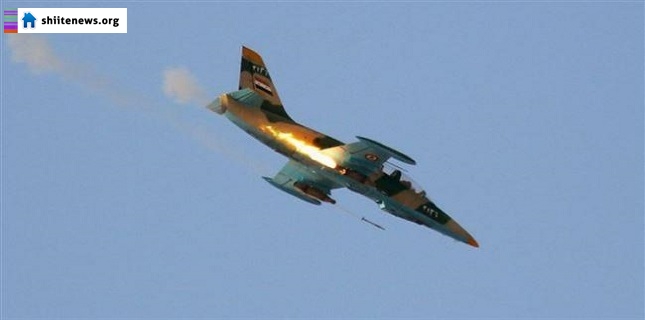 Twenty senior leaders of the Daesh Takfiri terrorist group have been killed in an aerial bombardment carried out by Iraq's air force in the western province of Anbar.
The president of the Khalidiya District Council, Ali Dawood, told Iraqi News online newspaper on Sunday that the airborne attack targeted a gathering of the group's senior leaders held inside a house in Khalidiya's al-Bobali, some 23 kilometers (14.2 miles) east of the provincial capital Ramadi, adding that the bombing also inflicted great material damage to the terrorist group.
According to Dawood, the leaders were planning for conducting terrorist operations during the Eid al-Adha (the Feast of Sacrifice), which is one of the most important religious holidays in Islam, to be commemorated and celebrated on September 24.
Five vehicles of the Takfiri group, loaded with "heavy weapons", were also destroyed in a different aerial bombardment launched by Iraqi fighter jets near Husaybah town, which lies seven kilometers (4.5 miles) east of Ramadi, an unnamed source told the online newspaper.
The northern and western parts of Iraq have been plagued by gruesome violence ever since Daesh terrorists began their campaign of terror in the country in June 2014.
The militants have been committing vicious crimes against all ethnic and religious communities in Iraq, including Shias, Sunnis, Kurds, Christians and others.
Units of Iraq's army soldiers joined by volunteer fighters are seeking to win back militant-held regions in joint operations.