Iraq
Daesh forces Iraqis to pay $800 each to leave town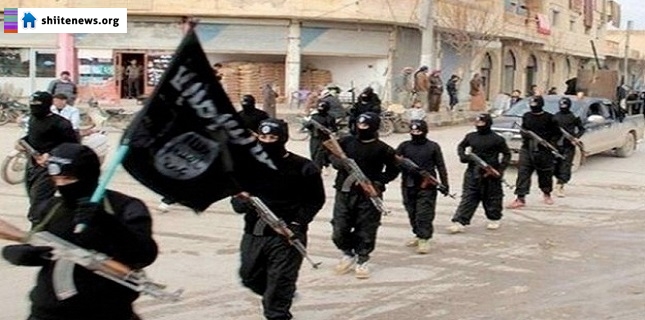 Members of the Daesh Takfiri militant group have demanded that the residents of a town in Iraq's conflict-ridden western province of Anbar pay hundreds of dollars if they wish to depart the area currently being held by the terrorists.
Commander of the 7th Division of the Iraqi Army Major General Nauman Abdul Zoubi told the Arabic-language al-Sumaria satellite television network on Monday that Daesh militants have announced that they would allow families in Hit, located about 140 kilometers (85 miles) west of the capital, Baghdad, to leave the town only on the condition that 800 dollars are paid for each and every member of the families.
Zoubi added that Daesh Takfiris also plunder the entire properties and possessions of the families that would like to leave Hit, noting that the terrorists reigning over the town are in dire need of financial resources.
Izadis freed
Meanwhile, Hussein al-Qaedi, the director of the Office of Abductee Affairs in the northern Iraqi city of Duhok, which works to locate captive Izadis and free them, said 18 members of the religious minority have been freed from the clutches of Daesh.
He added that the freed Izadis come from the town of Sinjar, situated over 400 kilometers (250 miles) northwest of Baghdad, and have been transferred to the city of Dohuk, located 430 kilometers (260 miles) northwest of the capital, to undergo medical checks.
The Kurdistan Regional Government (KRG) estimates that there are 550,000 members of the Izadi community in Iraq. Izadis reportedly account for 400,000 of the more than three million people, who have been displaced in Iraq ever since Daesh Takfiris began their onslaught through the Iraqi territory in June 2014.
According to the KRG figures, 1,280 Izadis were killed when Daesh terrorists overran Sinjar last summer. Tens of thousands of people, fearing for their lives, scrambled up the mountains surrounding the area, and remained stranded there for days without any basic commodities and in sizzling temperatures.
The United Nations has said that Daesh atrocities against the Izadi Kurds may amount to genocide.
In May, Zainab Bangura, the special representative of the UN secretary general on sexual violence in conflict, said the Takfiri group is committing horrendous crimes against women, particularly against those from the Izadi community.