Iraq
Daesh militants kill 27 comrades in north Iraq over disloyalty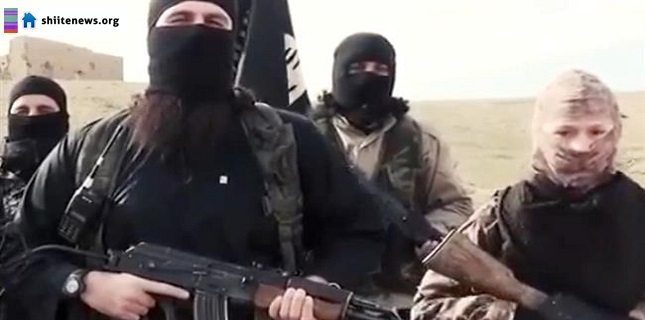 Members of the Takfiri Daesh militant group have reportedly executed more than two dozen of its own members in Iraq's embattled northern province of Nineveh.
Spokesman for the Kurdistan Democratic Party (KDP) in Mosul, Saeed Mamouzini, said on Monday that Daesh terrorists killed 27 fellow extremists by electric chair in a prison of the city, located some 400 kilometers (248 miles) north of the capital, Baghdad, after accusing them of conspiracy against the Takfiri outfit.
The development came only a week after Daesh killed 112 of its own members in Mosul on the grounds that they had orchestrated a coup against the militant group's leader, Ibrahim al-Samarrai aka Abu Bakr al-Baghdadi.
The militants, among them 18 top commanders, were executed by firing squad at a prison in southern Mosul.
The slain terrorists had reportedly planned to kill the self-proclaimed Mosul governor, Abu Abdul Majid Afar, overrun Nineveh Province, break with from Daesh militant group, and declare war on terrorists currently positioned in Syria's northern city of Raqqa.
Gruesome violence has plagued the northern and western parts of Iraq ever since ISIL Takfiris launched an offensive in June 2014, and took control of portions of Iraqi territory.
The militants have been committing vicious crimes against all ethnic and religious communities in Iraq, including Shias, Sunnis, Kurds, Christians and others.
Units of army soldiers joined by volunteer fighters are seeking to win back militant-held regions in joint operations.