Iraq
Bomb attacks leave 11 dead in, around Iraqi capital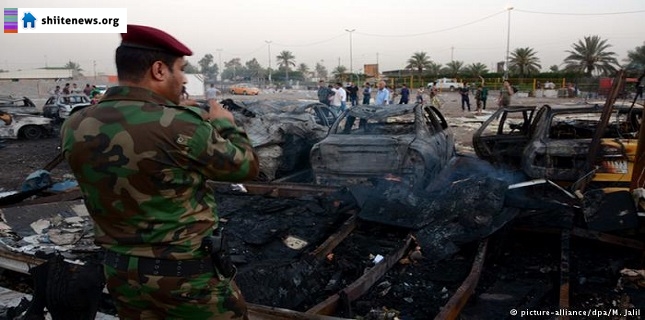 Iraqi security and medical officials say at least 11 people have lost their lives and more than two dozen sustained injuries after a series of bomb explosions ripped through commercial districts in and around the capital, Baghdad.
The officials, speaking on condition of anonymity, said Thursday's deadliest attack took place in the town of Tarmiyah, situated 50 kilometers (30 miles) north of Baghdad, where three shoppers were killed and 10 others wounded in a bomb explosion.
Separately, eight civilians were killed when four other bombings rocked different neighborhoods of the capital. The blasts also left 18 people wounded.
There was no immediate claim of responsibility for the attacks. However, Iraqi officials usually blame such assaults on Daesh Takfiri terrorists.
The United Nations Assistance Mission for Iraq says a total of 1,325 Iraqis were killed and another 1,811 wounded in acts of terrorism, violence and armed conflict in August.
According to the UN mission, the number of civilian fatalities stood at 585. Violence also claimed the lives of 740 members of the Iraqi security forces. A great portion of the fatalities was recorded in Baghdad Province, where 318 civilians were killed.
The northern and western parts of Iraq have been plagued by violence ever since Daesh Takfiris began their march through the Iraqi territory in June 2014.
Army soldiers and volunteer fighters are seeking to take back militant-held regions in joint operations.