Iraq
Muqtada al-Sadr calls for rally for reforms implementation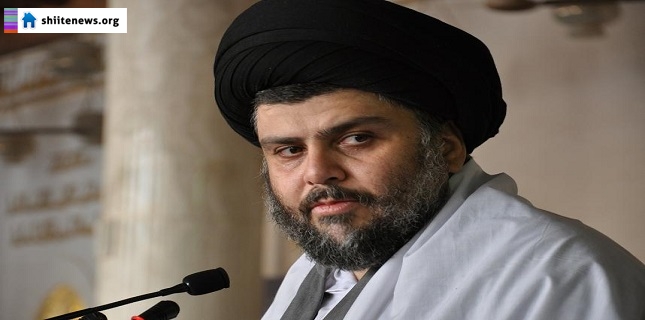 Influential Iraqi cleric Muqtada al-Sadr has called on Iraqi people to partake in a rally in the capital Baghdad to urge the implementation of reforms in the country.
"Muqtada al-Sadr has called on the Iraqi people – especially supporters of the Sadrist movement – to take part in Friday's demonstrations in Baghdad," said Salah al-Obeidi, a spokesman for the prominent cleric, during a press conference in the holy city of Najaf on Monday.
Sadr also called on the people to demand a timetable for implementing promised reforms and the prosecution of corrupt officials during the rally on August 28.
On August 11, the Iraqi parliament unanimously approved Prime Minister Haider al-Abadi's proposals aimed at uprooting corruption and reducing government costs.
The two key positions of vice president and deputy prime minister, as part of the comprehensive reform plan, will be removed. The plan also urges a "comprehensive and immediate reduction" in the number of bodyguards of the president, ministers, parliament speaker, members of parliament and prime minister.
"Demonstrators should demand an end of sectarianism and the implementation of the comprehensive reform package," the spokesman added, noting that the demonstrators "should also demand that officials [accused of corruption] are brought to justice."
The spokesman further called on the people to avoid making "personal or factional demands".
On August 21, Iraq's senior Shia cleric Grand Ayatollah Ali al-Sistani (pictured below) called for the implementation of reforms in the country, saying, however, that the anti-corruption drive must not overshadow the fight against the Daesh Takfiri group.
The government must quickly prosecute the "big thieves of public funds," said Ayatollah Sistani in a sermon delivered by his representative Ayatollah Ahmad al-Safi in the holy city of Karbala.
On August 20, Sistani called for the government to introduce real reforms in a bid to prevent dire consequences.
"Today, if true reform is not realized by fighting corruption without mercy and realizing social justice on different levels, it is expected that circumstances will become worse than before," he said in a written statement from his office in the holy city of Najaf.