Iraq
ISIL executes 22 tribesmen near Iraq's Mosul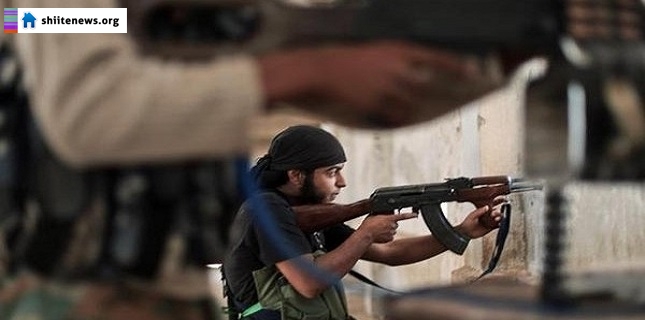 Sheikh Mehdi al-Jubouri, a member of al-Jabour tribe, revealed on Wednesday that the Takfiri group executed 22 members of the tribe in the area of Badush west of Mosul because of an altercation between militants and tribal figures.
"ISIL militants arrested 22 members of al-Jabour tribe and executed them in front of their families," Jubouri said.
He further noted that the Takfiri terrorists kidnapped a group of other people and "took them to unknown destinations".
The ISIL terrorists control parts of Iraq and neighboring Syria. They have been committing crimes against humanity in the areas under their control.
The northern and western parts of Iraq have been plagued by violence ever since ISIL militants began their march through the Iraqi territory in June 2014. Army soldiers and volunteer fighters have joined forces and are seeking to take back militant-held regions in joint operations.
The head of the United Nations cultural organization on Wednesday warned against the "culture cleansing" being committed by the ISIL terrorist group, calling for a campaign against the Takfiri group.
"Extremists don't destroy heritage as a collateral damage, they target it systematically to strike societies at their core," Irina Bokova, the director general of the UN Educational, Scientific and Cultural Organization (UNESCO) said.
Bokova added, "This strategy seeks to destroy identities by eliminating heritage and cultural markers."
ISIL took control of the Syrian ancient city of Palmyra in the central province of Homs in May. The city, which is home to a UNESCO World Heritage site, is feared to be looted by the terrorist group, which has locked down the museum there.
In April, ISIL released a video showing its members destroying artifacts at Iraq's northern ancient Assyrian city of Nimrud before blowing up a part of the site. Also in February, the terrorists smashed ancient statues at the Nineveh museum in Mosul, using sledgehammers and drills.