Iraq
Over 60 Takfiri Militants Killed in Baiji's Clean-Up Operations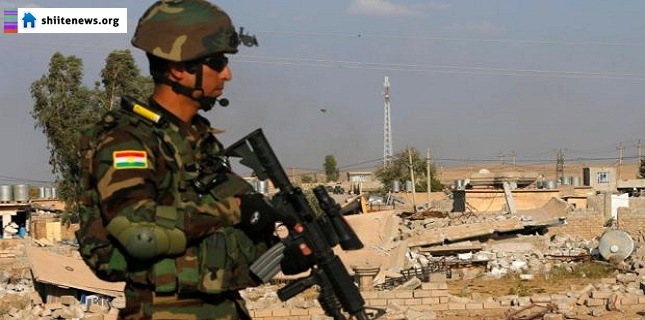 More than 60 terrorists were killed in heavy fighting between the Iraqi army and ISIL Takfiri group in the Northern city of Baiji, Salahuddin province, a military source.
According to local media reports, the commander of the rapid intervention forces in Iraq's Salahuddin province, Brigadier General Naser al-Qartousi, said the army troops claimed the lives of at least 60 Takfiri terrorists in Baiji's mop-up operations.
He added that the Iraqi forces also captured five foreign Takfiri militants following the operations.
The Iraqi army, backed by volunteer forces, has started a series of clean-up operations in Baiji in Salahuddin province with the aim of clearing the oil-rich city of the remnants of the ISIL terrorists.
Ahmed al-Asadi, a spokesman for the Popular Mobilization forces, said that the army troops are defusing IEDs and cleansing the Northern city from the Takfiri terrorists, after establishing full control over the key city.
He added that the main streets of Baiji are now safe and the army troops are fortifying themselves.
The Baiji refinery, which once produced some 300,000 barrels of refined petroleum products per day, was under the siege ISIL militants for months.
The ISIL Takfiri terrorists currently control shrinking swathes of Syria and Iraq. They have threatened all communities, including Shiites, Sunnis, Kurds, Christians, Ezadi Kurds and others, as they continue their atrocities in Iraq.
Senior Iraqi officials have blamed Saudi Arabia, Qatar, and some Persian Gulf Arab states for the growing terrorism in their country.
The ISIL has links with Saudi intelligence and is believed to be indirectly supported by the Israeli regime.