Iraq
Iraqi Forces Clear Path to Key Baiji Refinery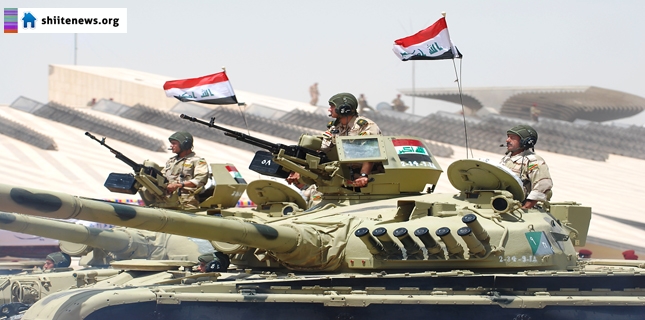 Iraqi troops fighting ISIL terrorists have cleared a ground route into the country's largest oil refinery.
"Iraqi Security Forces and Federal Police have successfully cleared and established a ground route into the Baiji refinery, the US military said in a statement.
"Reinforcement and resupply of the ISF within the refinery is on-going," it added.
The refinery is located near Baiji, around 200 kilometers (120 miles) north of Baghdad. It has been a target of ISIL terrorists for months.
Control of the Baiji area is seen as a key step toward the reconquest of the main ISIL hub of Mosul.
The vast complex, which once produced 300,000 barrels per day of refined products meeting half of the country's needs, remained besieged by ISIL terrorists for months following the group's massive onslaught across Iraq in June 2014.
The siege was broken last year but ISIL terrorists attacked anew and in April some of its fighters managed to establish a foothold inside the refinery compound.
"In the past 72 hours, we have seen the ISF make steady, measured progress" in regaining some of the areas leading to the refinery, said Brigadier General Thomas Weidley, Combined Joint Task Force – Operation Inherent Resolve chief of staff.