Iraq
Senior PKK intelligence chief member killed in Turkish operation inside Iraq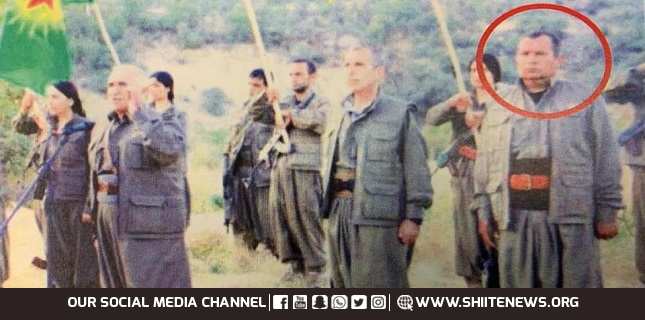 The National Intelligence Organization of Turkey (MIT) announced its forces 'neutralized' a senior PKK intelligence chief member in the northern Iraqi town of Sinjar.
"Neutralized" is a term used by the Turkish military and officials to indicate terrorists were either killed, wounded, or captured.
Fatma Onur, code-named "Kinda Maras," joined the PKK from England in the 1990s and has been serving in the organization's armed wing for many years.
Onur was brought to the responsible level within the "intelligence structure" of the organization, NLP, in 2016. She gave training on intelligence to the members of the organization.
According to Turkish media sources, Onur's vehicle left Qandil city near Iran-Iraq mountainous border region and was traveling to Sinjar, which was targetted in an airstrike by Turkish Security forces.
Sinjar is a town in the Nineveh Governorate in northern Iraq.
Onur, who also carried out various activities in Syria, was on the MIT list due to numerous actions against security forces, especially in the Sulaymaniyah province and the countryside of Iraq, the Turkish daily Hurriyet reported.
Starting a detailed study to decipher Onur's activities, the MİT's special agent team determined that she was sent to Sinjar as part of a "secret mission," and was brought to financial responsibility to hide her intelligence activities there.
Targeting the Senior PKK Chief happened when the conflict between northern Syria and Turkey escalated after the continuous bombardment of Northern Syria by Turkey.
The escalation comes after a deadly bomb attack in Istanbul two weeks ago that Ankara blamed on the YPG militia.
The YPG has denied involvement in the bombing and has sometimes responded to cross-border attacks with mortar shelling.
Earlier this week, Turkish President Recep Tayyip Erdogan announced the country's army was ready to attack Kurdish forces positions in Northern Syria and stressed that his government would not obtain permission from anyone to fight terrorist organizations.
Yesterday, the US defense secretary told Türkiye's defense minister that the Pentagon "strongly opposes" a new military offensive in Syria's north.
Lloyd J. Austin yesterday (November 30) told Hulusi Akar about de-escalation and shared the Department's strong opposition to a new Turkish military operation in Syria.
In the early hours of November 20, Türkiye launched airstrikes in the north of Syria and Iraq, targeting Kurdish groups.
The government announced that some 70 aircraft hit 89 targets, with 44 marks at a depth of 20 kilometers into Syria.
On the other hand, yesterday, Russia deployed its troops to the area of ​​northern Syria controlled by Kurdish fighters and government troops, announced war observers from that region.