Iraq
Grand Ayatollah Sistani urges govt. to back Shia militia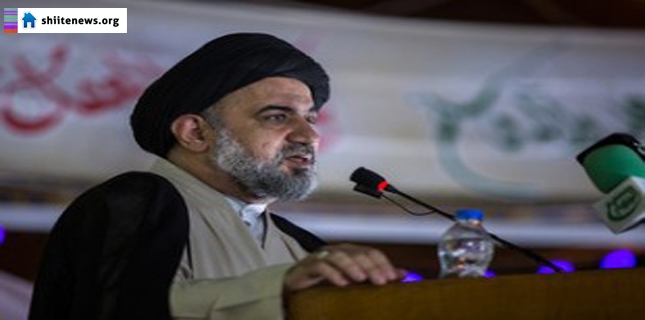 Iraq's most influential Shiite cleric Ayatollah Sayyed Ali al-Sisatni urged the government to step up support for the Shia militias battling ISIS alongside the Iraqi military.
Grand Ayatollah's comments, read by his spokesman Ahmed al-Safi during Friday prayers in the Shiite holy city of Karbala, come as Iraqi forces backed by the militias are carrying out a large-scale offensive to retake IS-held city of Tikrit.
Al-Safi also urged authorities to pay outstanding salaries to many Shia militiamen, adding that such delays were "unacceptable."
Iraqi sources say that the Iraqi armed forces backed by volunteer and tribal fighters will manage to liberate within three days the conflict-ridden city of Tikrit in northern Salahuddin Province from the ISIL Takfiri terrorists, an Iraqi official says.
It would take no more than "72 hours" to flush out the militants from the city, Karim al-Nuri, a top commander of Badr volunteer fighters and the spokesman for the volunteer Popular Mobilization units, told AFP on Saturday from the village of Awja which lies south of Tikrit.
The last ISIL terrorists holed up in the city center are "surrounded from all sides", Nuri said, adding, "Their number is now 60 to 70".