Iraq
1yr in US Custody as 'Civilian Detainee': Declassified Files Shed Light on Mysterious ISIL Leader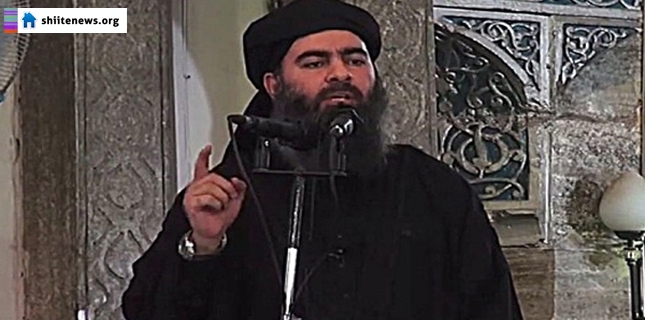 The leader of ISIL terrorist group, Abu Bakr al-Baghdadi, spent nearly a year in US custody in Iraq in 2004 as a "civilian detainee", declassified military documents revealed.
The files were obtained by Business Insider through a Freedom of Information Act request, revealing new details about the mysterious terrorist leader. The Islamic State of Iraq and the Levant (ISIL) chief was identified by his birth name, Ibrahim Awad Ibrahim Al Badry, in the detainee information records, viewed by the website.
The documents helped determine the time, spent by Baghdadi in US custody, more precisely as there had previously been conflicting reports on the issue, RT reported.
According to the records, his "capture date" was February 4, 2004, with the detention taking place in Fallujah in Central Iraq. Baghdadi was then held in several prison facilities in the country, including Camp Bucca and Camp Adder, with the date of his "release in place" being December 8, the same year.
The papers list him as a "civilian detainee", meaning that he was not considered a member of any militant group at that time, but was still held for security reasons.
The declassified records identified Baghdadi's "civilian occupation" as "administrative work (secretary)".
The book called "ISIS: Inside The Army of Terror" by Michael Weiss and Hassan Hassan claims that Baghdadi was arrested together with Nessayif Numan Nessayif, who was the real target of the US military.
The date of his birth was redacted in the files received by Business Insider, but the website said that the current ISIL leader was listed as having been 43 years old in 2014. The paper also included details on Baghdadi's family, revealing that he was married and next of kin was an uncle. However, the names of his family members were also redacted.
The ISIL terrorists currently control areas of Iraq and Syria. The group sent its militants into Iraq in June 2014, seizing parts of land straddling the border between Syria and Iraq.
Senior Iraqi officials have blamed Saudi Arabia, Qatar, and some Persian Gulf Arab states for the growing terrorism in their country.
The ISIL has links with Saudi intelligence and is believed to be indirectly supported by the Israeli regime.