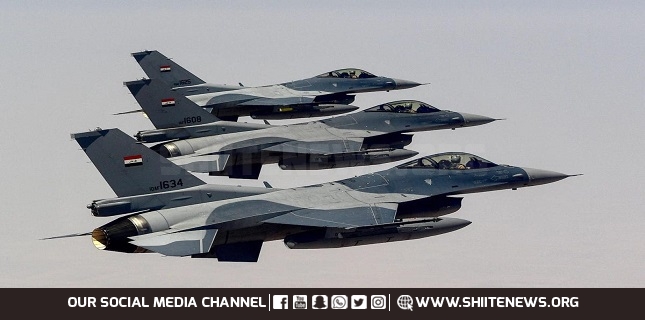 The Iraqi Information Center reported Wednesday night that Iraqi fighter jets attacked ISIS terrorist positions north of the Iraqi capital, Baghdad.
Iraqi fighter jets have targeted one of the most important terrorist positions, the Iraqi Information Center said.
Further details of the operation have not yet been released.
The militant group also took over Luhaiban village in northern Iraq a day after attacking it, security sources told Reuters on Sunday.
Despite the defeat of the ISIS terrorist group in Iraq, a number of members of this terrorist group are still present in different parts of the country and carry out terrorist acts in a scattered manner.
In 2014, the ISIS terrorist group, with the financial and military support of the United States and its Western and Arab allies, including Saudi Arabia, invaded Iraq, occupying large parts of the northern and western parts of the country and committing countless crimes. Iraq subsequently called on Iran to help Baghdad fight these terrorists.