Iraq
Iraqi military troops reach Baiji city center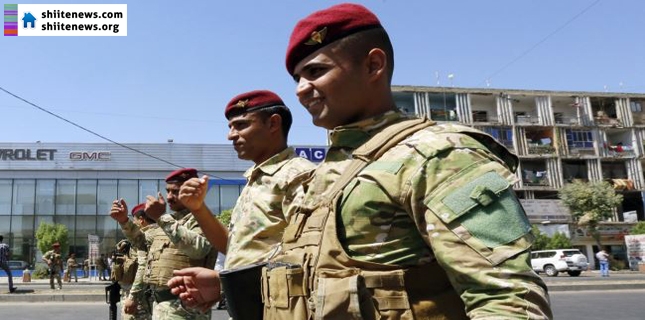 Iraqi military forces have reportedly advanced to the center of Baiji as part of efforts to put an end to the ISIL Takfiris' siege of an oil refinery on the outskirts of the strategic northern city.
The troops arrived in Baiji, located some 210 kilometers (130 miles) north of the capital city of Baghdad, from the west and south, taking over the al-Tamim neighborhood, an Iraqi army colonel said on Sunday.
The Iraqi forces are now in control of some 40 percent of the city center, the colonel added.
Baiji resident Sultan al-Janabi also reported "non-stop" clashes in the region since the Iraqi army's advance in the city.
"Violent confrontations are taking place in Baiji right now. I've been hearing continuous fire and loud bangs," Janabi said.
The Iraqi army has been conducting operations to retake Baiji, which host the country's biggest oil refinery.
The liberation of Baiji, which is located on a main road to the northern Iraqi city of Mosul, is expected to choke off the supply lines of the ISIL Takfiri militants.
The Iraqi army has so far managed to make numerous gains in the fight against the ISIL terrorists, pledging to continue the battle against the extremist group.
The ISIL militants have been carrying out horrific acts of violence, including public decapitations, against Iraqi communities such as Shias, Sunnis, Kurds and Christians.