Iraq
Envoy: Iraqi Kurds Want Iran's Leadership in Anti-ISIL Fight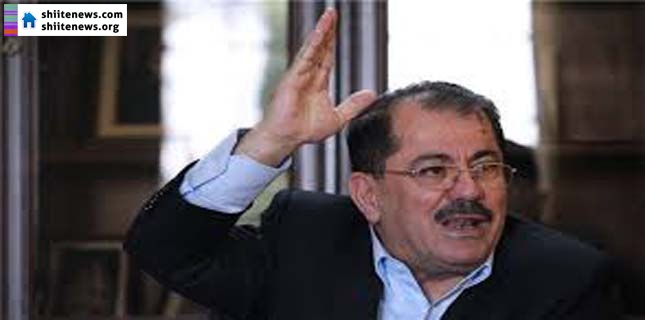 Representative of the Iraqi Kurdistan Regional Government (KRG) in Tehran Nazim Dabagh said the Kurdish population wants Iran to lead the war on the Islamic State of Iraq and the Levant (ISIL) terrorists.
"We prefer our friends (the Islamic Republic of Iran) to spearhead this fight (against ISIL)," Dabagh, also a senior member of the Patriotic Union of Kurdistan (PUK), told FNA on Wednesday.
"Owing to our intimate ties with the Islamic Republic of Iran, we welcome Iran's greater role against the ISIL," Dabagh said.
He noted the closeness and common ethnicity of Iraqi Kurds and Iranians, and said his region has always had very close ties with Iran, reminding how the Kurdistan Region's officials and Iran's Foreign Minister Mohammad Javad Zarif underlined continued and growing cooperation between the two sides.
Earlier this month, member of the Iranian Parliament's National Security and Foreign Policy Commission Ahmad Bakhshayesh Ardestani described Iran and the Lebanese Hezbollah resistance movement as the only two regional powers who can fight the
He said the US once decided to bring the ISIL to power in the Middle East and has now come to the conclusion that it should fight the ISIL in the same manner as it did with regard to the former Iraqi dictator, Saddam Hussein.