Iraq
Iraqi Prime Minister calls for investigation into incidents in Dhi Qar, Najaf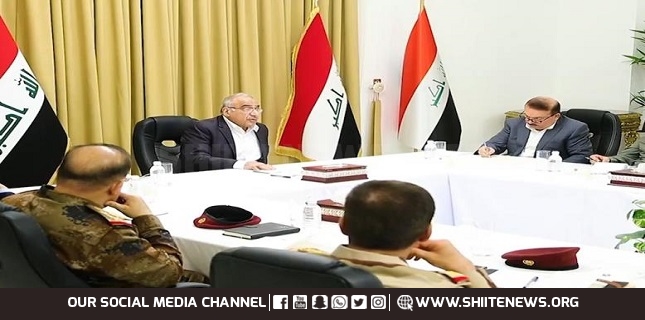 Iraqi Prime Minister has ordered the formation of a fact-finding committee on the incidents in the two provinces of Dhi Qar and Najaf.
Iraqi Prime Minister Adil Abdul Mahdi's office said in a statement on Thursday that a dedicated committee will be formed led by his military adviser to investigate the incidents in the two provinces of Dhi Qar and Najaf.
It comes after Iran called on Iraqi authorities to respond "firmly and effectively" to rioters who attacked Tehran's consulate in the southern city of Najaf on Wednesday.
Iraqi Foreign Ministry on Thursday strongly condemned the riotous act of a masked mob in setting fire to Iran's Consulate General in the southern city of Najaf.
What happened to Iran's Consulate General is not the official stance of the government, Iraq's Foreign Ministry said.
Iraqi security and law enforcement forces clamped a curfew on the Najaf Province after protests turned to violent clashes by rioters with the police. Public departments will be closed on Thursday because of terrorist groups' intentions to misuse the protests and disturb public law and order.
Local official sources said the diplomats working at Iran's Consulate General in Najaf were safe and unhurt after rioters burned out sections of the mission because they had left the building before rioters clashed with police.
News sources reported that 47 Iraqi security forces were wounded during the attack.
Protests against alleged government corruption, inadequate public services, and lack of jobs have continued since October 1.
The Iraqi government meanwhile has submitted four packages, and introduced reforms, over the past month trying to meet some of the demands of the demonstrators.