Iraq
Iraqi commander: ISIS terrorist attacks number of oil wells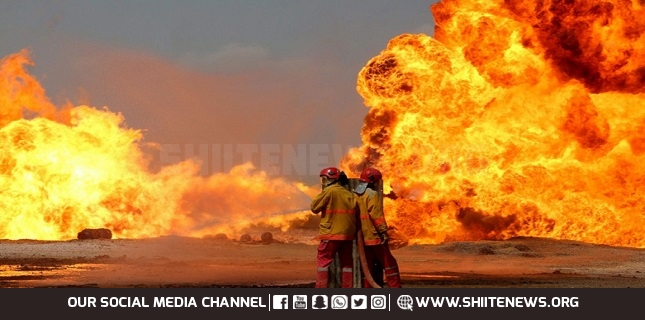 Iraq's commander of Salah al-Din operation said a group of ISIS terrorist members attacked a number of oil wells in the province.
Iraqi Police force managed to curb the terrorist attacks and prevent them from reaching the oil wells.
According to the commander, Sad Muhammad, since the defeat of ISIS in 2017, this is the first time the terrorist group members attack oil wells in northern Iraq, Iran Press reported.
Despite the defeat of the notorious group of ISIS in Iraq, there are still a number of its members remained in different parts of the country, carrying out terrorist attack sporadically.
Backed by the US and its allies' military and financial support, ISIS terrorist group attacked Iraq in 2014, occupied vast areas of the country's north and west, and committed a myriad of crimes.
In the wake of the invasion, Iraq's government called for Iran's military advise through an official invitation.
Benefited by the Islamic Republic's military consultation, Iraqi forces succeeded in liberating Mosul which was the last stronghold of ISIS terrorist group.
With the city liberated, ISIS's presence was ended in Iraq.