Iran
Iran's FM to hold talks with Pakistani officials in Islamabad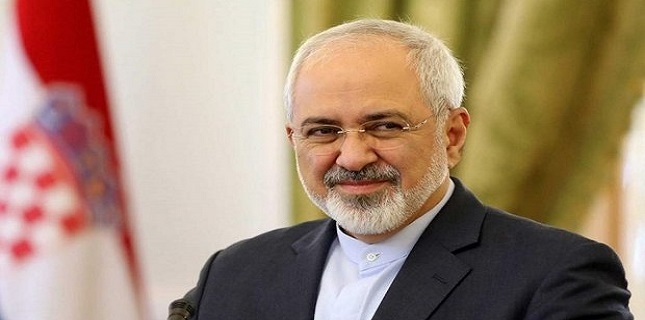 Iranian Foreign Minister Mohammad Javad Zarif plans to pay a visit to Islamabad to hold talks with senior Pakistani officials on ways to strengthen relations and the fight against terrorism and smuggling of narcotics.
Heading a high-ranking delegation, Zarif would set off for Islamabad on Sunday for a three-day visit at the official invitation of his Pakistani counterpart Khawaja Muhammad Asif, Iranian Ambassador to Islamabad Mehdi Honardoust told reporters on Friday.
The visit would take place in response to Asif's day-long trip to Tehran in September, he added.
The Iranian diplomat said Zarif is scheduled to sit down with the Pakistani foreign minister, Prime Minister Shahid Khaqan Abbasi, Interior Minister Ahsan Iqbal and Chief of Army Staff General Qamar Javed Bajwa as well as National Assembly Speaker Sardar Ayaz Sadiq.
The Iranian foreign minister would attend Pakistan Economic Forum (PEF) in Islamabad and deliver a speech at the Institute of Strategic Studies Islamabad (ISSI), Honardoust noted.
He added that Zarif would also travel to the southern port city of Karachi and visit the mausoleum of Muhammad Ali Jinnah to pay tribute to the founder of Pakistan.
Iran and Pakistan seek to increase bilateral trade volume to almost five billion dollars per year.
At the end of his last visit to Islamabad in May, the Iranian foreign minister said Tehran and Islamabad have agreed to increase cooperation to boost security at the two countries' border areas.
Zarif said he had held "good" talks with senior Pakistani officials, adding that the two sides had agreed to set up a joint security committee in the near future.