Iran
Intelligence Minister: Tens of Terrorist Plots Foiled in Iran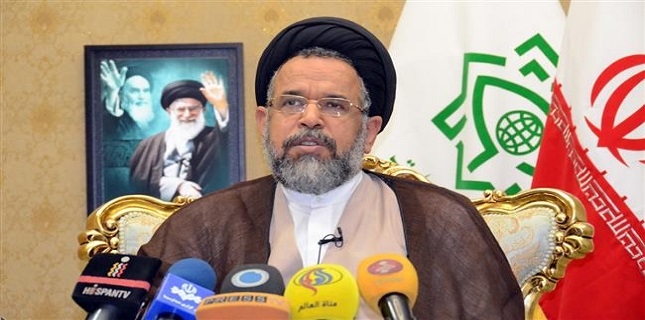 Iranian Intelligence Minister Seyed Mahmoud Alavi announced that tens of plots to launch terrorist attacks and stir insecurity in the country have been thwarted by the security forces.
"Over 120 plots for terrorist operations have been foiled in the past few years," Alavi said in the Northwestern city of Ardebil on Tuesday.
He also referred to the June 7 ISIL terrorist attacks in Tehran against the parliament and the mausoleum of late Imam Khomeini, and said, "All the five terrorists were killed in the first hours of the attack and all of their direct and indirect collaborators were arrested within 2 days and the roots of this cowardly act were traced and identified."
On June 7, gunmen launched simultaneous assaults on Iran's Parliament and Mausoleum of the late founder of the Islamic Republic of Iran, Imam Khomeini. The ISIL claimed responsibility for the assaults, which killed 18 people and injured 56 others.
The Islamic Revolution Guards Corps (IRGC) launched 6 missile strikes at ISIL centers in Syria's Deir Ezzur in retaliation for the twin ISIL terrorist attacks in Tehran, it said in a statement issued on June 18, adding that the mid-range ballistic missiles were fired from bases in Western Iran and flew through Iraq's airspace before hitting the targets in Syria and killing tens of ISIL militants and their commanders.