Iran
STL, US tool to weaken Lebanon: Iran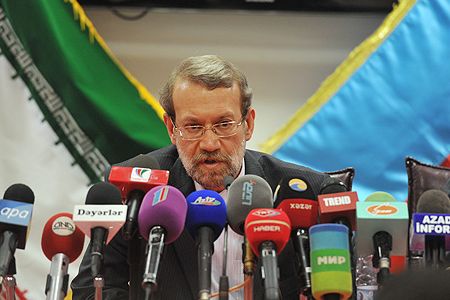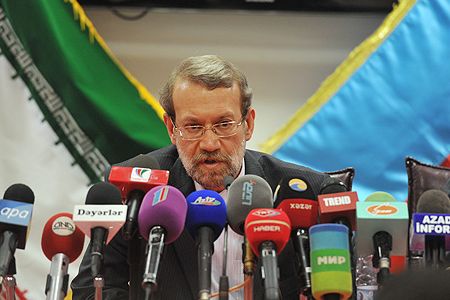 ranian Parliament (Majlis) Speaker Ali Larijani says the US uses Washington-backed Special Tribunal for Lebanon (STL) as a tool to destabilize the new Lebanese government.
"The US is furious about the formation of a new government in Lebanon so it is struggling to sabotage plans of the government and destabilize the country," Larijani said in a press briefing in the Azeri capital of Baku on Saturday, IRNA reported.
The senior Iranian official pointed out that the US has sent its special envoy to Lebanon to provoke the Lebanese about the STL and thus turn the situation to its own interests.
Larijani went on to say that the STL probing the 2005 assassination of former Lebanese Premier Rafiq Hariri was another instance that the US used international bodies as a tool to shield its interests.
Hariri was killed along with more than 20 others in a massive car bombing in the Lebanese capital, Beirut, on February 14, 2005.
Larijani further explained that the US-backed STL ruling was politically-motivated and aimed to pile pressure on the new Lebanese government.
The controversial STL, which has been investigating Hariri's death for the past four years with the help and support of Washington, submitted a sealed indictment and arrest warrants to the Lebanese Justice Ministry on June 30.
The pro-Western Future Television owned by the Future Movement of the victim's son Sa'ad Hariri said that the indictment had named four members of the Lebanese resistance movement of Hezbollah.
The ministry, however, is yet to make the contents public.
Reports issued long before the indictment's submission implicated Hezbollah and Syria.
This comes as Lebanese Prime Minister Najib Mikati is yet to present a policy statement of the new government to parliament.
A drafting committee has so far held six meetings to try and finalize the program. But it has failed to reach an agreement on the controversial issue of cooperating with the STL.
Former Lebanese government, headed by Sa'ad Hariri, collapsed in January following the resignation of 11 ministers from the coalition cabinet in a dispute over the tribunal.
Lebanon's Parliament Speaker Nabih Berri has warned against Mikati's delay in presenting his cabinet's policy statement, saying it could result in the collapse of the new government.