Iran
France Paying Price of Supporting ISIS: Iranian Commander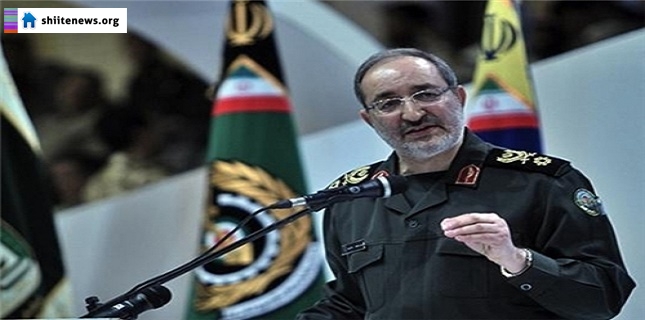 Deputy Chief of Staff of the Iranian Armed Forces Brigadier General Massoud Jazayeri condemned recent terrorist attacks in Paris, but at the same time underlined that they were the outcome of the French government's supports for the ISIL terrorist group.
"If the French government and other Western and regional supporters of Takfiri terrorism had had wisdom and foresight, they would have predicted such a crime in the heart of Europe," Brigadier General Jazayeri said on Saturday.
From the beginning of spread of terrorist acts in Syria and other regional countries, "we repeatedly warned Europeans that terrorism would plague their countries," he stated.
"We urged people (in Europe) to pressure their governments into giving up supporting terrorists in the (Middle East) region," the commander added.
Late on Friday, a string of coordinated attacks in and around the French capital left at least 129 people dead and some 200 others injured.
A state of emergency has been declared in the European country shaken by the horrific attacks.
The West and its regional allies have been blamed for supporting the militants operating inside Syria for more than four years.
According to the United Nations, more than 250,000 people have been killed and one million wounded in the conflicts in Syria.