Iran
All Mideast nations suffering from terrorism: Rouhani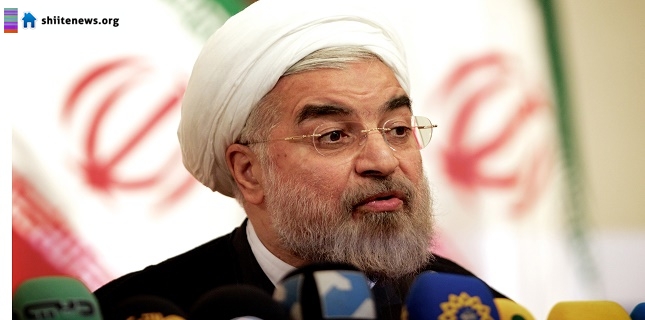 Iranian President Hassan Rouhani has warned against growing terrorist activities in the Middle East, saying terrorism will benefit no country in the region.
"All regional countries are suffering from terrorism because terrorist acts benefit none of the regional countries and is a big obstacle to the development of the region and promotion of ties between the countries," Rouhani said in a Thursday telephone conversation with Qatari Emir Sheikh Tamim bin Hamad bin Khalifa Al Thani.
Rouhani underlined the need for cooperation among regional countries to help establish peace in the region, saying regional states should join hands to stop bloodshed in Islamic countries.
The Iranian president also called for the delivery of humanitarian aid to all war-stricken people, particularly the Yemenis.
Touching on bilateral relations, Rouhani also voiced Iran's willingness to expand all-out ties with its neighbors, including Qatar.
The Qatari emir, for his part, described Iran-Qatar ties as deep-rooted, historical and strong, and called for further promotion of relations.
He highlighted Iran's role in helping the settlement of regional woes and said the Islamic Republic can play a highly significant role in the restoration of peace to the Middle East.
The top Qatari official stressed that dialog is the key to the easing of tensions in the region, adding that the Iranian and Qatari foreign ministries should work together closely to secure the interests of both nations.