Iran
Raisi calls for reinforcement of Iran-Saudi Arabia ties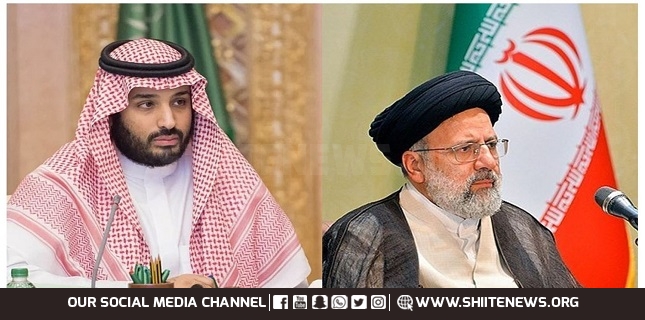 In two separate letters to Saudi Arabia's King and Crown Prince, Iranian President Raisi has called for reinforcement of bilateral ties, a Saudi media outlet reported on Thursday.
Jeddah-based newspaper Okaz reported the letters, noting that President Raisi pointed to bilateral relations, as well as ways to reinforce and support the ties in various fields.
According to the report, Deputy Foreign Minister of Saudi Arabia Walid bin Abdul Karim Al-Khuraiji received these two letters on behalf of Foreign Minister Faisal bin Farhan in a meeting with Ambassador of the Islamic Republic of Iran to Riyadh Ali Reza Enayati.
During a recent meeting with the Iranian ambassador, Al-Khuraiji wished success and prosperity for the newly appointed ambassador in his mission in Riyadh.
The two countries restored diplomatic ties several months ago with China acting as a mediator.
The rapprochement came years after Saudi Arabia cut ties with Iran following a protest outside its diplomatic mission in Tehran by protestors who were angry at the execution of a Shia cleric by Saudi Arabia.
Tehran and Riyadh are now emphasizing the expansion of bilateral ties in various fields particularly in the security sphere.