Iran
Great Prophet 17 drills: Cruise precision-guided missiles hit targets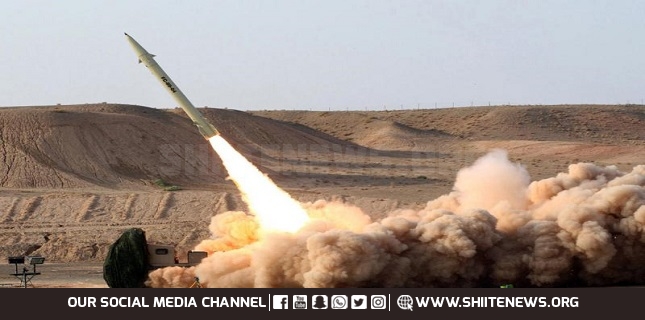 On the 4th day of the Grate Prophet 17 drills medium-range marine precision-guided Cruise missiles were fired
The cruise missiles were fired from both coastal fixed and floating platforms and simultaneously hit the determined targets.
Still, in an air operation by IRGC naval drones, a drone hit two targets simultaneously, which was carried out through the surveillance of the hypothetical enemy's positions, controlling the general zone of the Hormoz Strait.
On the sidelines of the exercise, the Commander of IRGC Navy Rear Admiral Alireza Tangsiri said the long-range drones started their mission with optical detection through thermal scanning as well as signal surveillance and telecommunication relays and entered the geography of the enemy then instantly transferring the image of the battle scene to decision-making bases.
The smart and precision-guided drones destroyed the enemy's positions in the shortest time, Admiral Tangsiri added.
In the operations, 3 drones with different combat, reconnaissance, optical, signal, telecommunication, and multi-purpose capabilities were used simultaneously, which was unique in its type.
Great Prophet 17 drills (PBUH) kicked off on Monday morning, December 20, in the Persian Gulf, the Strait of Hormuz, and the coasts of Hormozgan, Bushehr, and Khuzestan provinces.
The drills will be held for five days on the shores of the same areas with the participation of units of the IRGC's ground, naval, and aerospace forces, as well as some units of the Basij.