Iran
"Takfiris target unity of nation and Islam."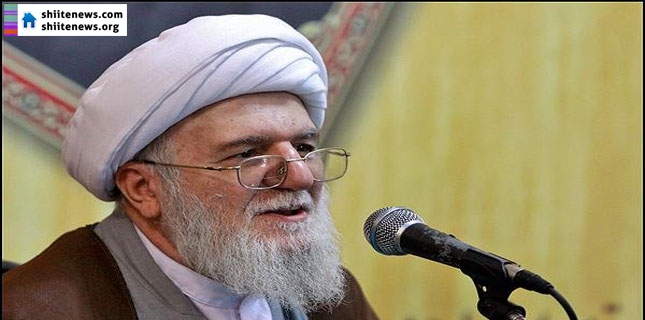 A top Iranian cleric denounced Takfiri (excommunication) attacks against Islam and said the extremist group intends to rise against Islam.
Grand Ayatollah Mohammad Ali Taskhiri, an advisor of the Supreme Leader of the Islamic Revolution, attended the second day of the international conference on Takfir calling the congregation a very important event for enlightenment on the true identity of the Takfiri groups, reported Taqrib News Agency (TNA).
He expressed his gratitude for Ayatollah Nasser Makarem Shirazi and Ayatollah Jafar Sobhani for holding the conference and expressed hope that the event.
Top cleric stressed importance of holding such meetings under the supervision of the clerics and said the issue of Takfir is rooted in the domestic agents who count themselves as the men of knowledge.
Advisor of the Supreme Leader in Muslim World Affairs warned," Takfiris aim at distancing the Muslim nation from Islam and we have to be vigil against the threat."
He added," Takfiris have attacked Islam and intend to rise against Muslims under the title of Islam."