Iran
Iran warned British government not to interfering internal affairs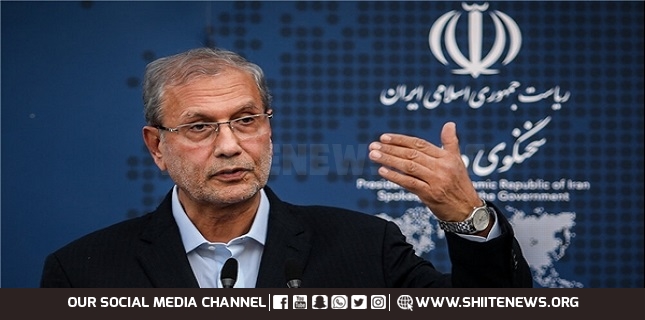 Iran Government Spokesman Ali Rabiei warned the British government about interfering in Iran's internal affairs.
During his weekly press conference on Monday, Ali Rabiei answering Iran Press Correspondent question referred to the arrest of the British ambassador in Tehran, adding that "The unusual presence of the British ambassador in the recent protests contradicts the ambassador's defined duties."
He further added, "He was arrested for a short time and released within 15 minutes as soon as law enforcement officers became aware of his identity. The British ambassador's recent action was completely unprofessional and unacceptable. He has been summoned to the Foreign Ministry to be aware of the Islamic Republic of Iran's protest and to the British Government. Britain has a long history of interfering in Iran's internal affairs. We seriously warn the British Government to avoid interfering in Iran's internal affairs."
Iranian security forces have arrested the British ambassador to Tehran, Robert Macaire as he was trying to foment unrest in the streets of Tehran on Saturday.
Macaire had been briefly arrested during a protest in front of the Amir Kabir University in downtown Tehran, where he was organizing and provoking the people angry at the government's handling of the aftermaths of the plane crash. The ambassador was released several hours later.
The deputy foreign minister and director general for the European affairs of the Iranian Foreign Ministry summoned Robert Macaire on Sunday.
During the meeting, Macaire was reminded that the presence of foreign ambassadors in unlawful gatherings goes against their responsibilities as a political representative of their country and it violates the Vienna Convention on Diplomatic Relations of 1961.
-Iran warned British