Bahrain
Bahrain police attack activists urging Shia cleric's release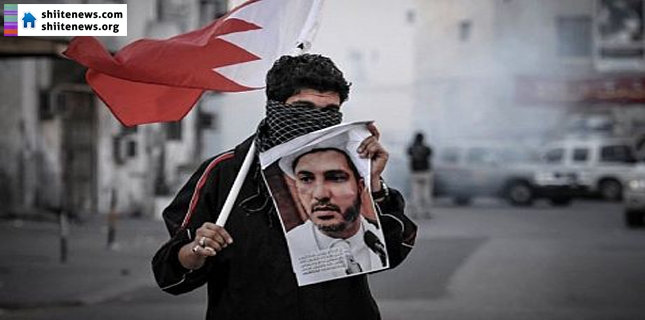 Bahraini regime police forces have attacked pro-democracy protesters demanding the release of a prominent opposition leader detained on trumped up charges.
On Monday, the Manama regime's Saudi-backed security forces waged an attack against enraged demonstrators, persistently demanding immediate release of Bahraini cleric and top opposition figure Sheikh Ali Salman.
The protest rally began shortly after Bahrain's public prosecutor extended the detention of Sheikh Salman, the secretary general of the nation's Al-Wefaq opposition party, for additional two weeks despite growing international pleas for his immediate release.
This is while the riot police in the tiny Persian Gulf kingdom fired tear gas to disperse activists in Salman's hometown of Bilad al-Qadeem – a suburb of the capital Manama.
The opposition leader has been under the custody of the ruling regime's security forces for over a week. The 49-year-old cleric has been charged with "promoting regime change by force, threats, and illegal means, and of insulting the Interior Ministry publicly," as claimed by Bahraini prosecutor Nayef Mahmud.
Al-Wefaq Party, however, has rejected the allegation as malicious and outright lies.
Last week, Liz Throssell, the spokesperson with the UN High Commissioner for Human Rights, urged the immediate release of Sheikh Salman "as well as all other persons convicted or detained for merely exercising their fundamental rights to freedom of expression and assembly."
The Western-backed kingdom has so far paid no heed to the calls.
Since mid-February 2011, thousands of anti-regime protesters have held numerous demonstrations in the streets of Bahrain, calling for political reforms.
Scores of people have been killed and hundreds of others injured in the Manama regime's ongoing crackdown on peaceful anti-regime rallies.