Bahrain
Bahraini PM Khalifa bin Salman Al Khalifa dies at 84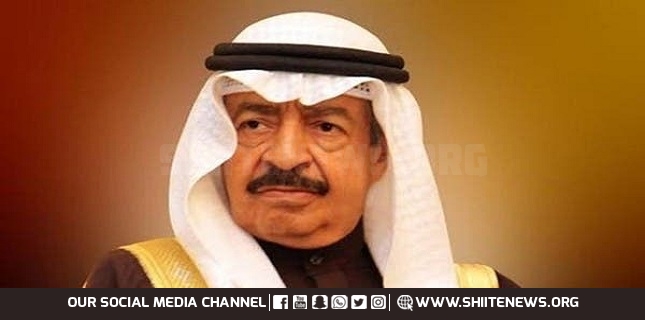 Bahrain's Prime Minister Khalifa bin Salman Al Khalifa, one of the world's longest-serving prime ministers, has died at the age of 84.
Bahrain's long-serving Prime Minister Sheikh Khalifa bin Salman Al Khalifa has died, the state media reported. He was 84.
The Bahraini prime minister passed away this morning at Mayo Clinic Hospital in the United States of America, Al Jazeera reported on Wednesday citing the Bahrain News Agency.
The Persian Gulf state's King Sheikh Hamad bin Isa Al Khalifa announced official mourning for a week during which flags will be flown at half-mast, the agency said.
The burial ceremony will take place upon the repatriation of his body and the funeral will be limited to a specific number of relatives, it said.
Sheikh Khalifa was one of the world's longest-serving prime ministers who led his island nation's government for decades and suppressed the 2011 Arab Spring protests that demanded his removal over corruption allegations.
His stern response to the pro-democracy protests and criticism of similar unrest across the Arab world underlined what for many was the defining characteristic of his career, namely a stalwart defense of the dynastic rule.
In August, Sheikh Khalifa left the kingdom for what official media called at the time "a private visit abroad." Earlier this year, he spent time in Germany for unspecified medical treatment, returning to Bahrain in March.
Bahrain, a staunch ally of neighboring Saudi Arabia and the United States, is also the home base of the US Navy's Fifth Fleet.
Sheikh Khalifa's power and wealth could be seen everywhere in Bahrain. His official portrait hung for decades on walls alongside the country's ruler.
He had his own private island where he met foreign dignitaries, complete with a marina and a park that had peacocks and gazelle roam its grounds.