Bahrain
Bahraini political prisoners thrown into solitary as regime seeks to quash hunger strike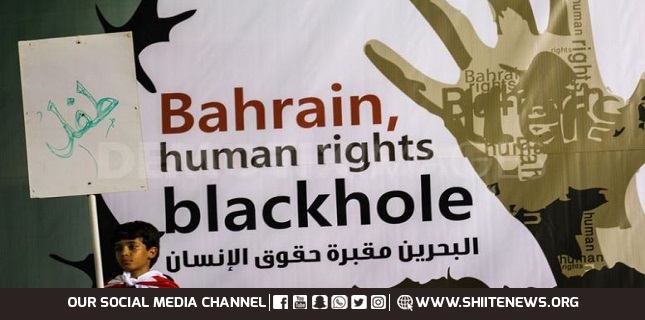 Bahraini prison officials have placed nearly two dozen imprisoned anti-regime dissidents into solitary confinement as the ruling Al Khalifah regime struggles to crush a mass hunger strike involving hundreds of protesting inmates.
Zainab al-Khamees, a member of the Bahrain Human Rights Society, wrote in a post published on her Twitter page that police officers, clad in full riot gear, had raided a ward inside notorious Jau Prison, rounding up at least 20 prisoners on accusations of inciting the action. They then threw the inmates into solitary confinement.
Other inmates were told to end their hunger strike or face water and air cuts. The threats come as temperatures tend to exceed 48°C in the country during summer.
On Monday, Amnesty International said more than 450 inmates from Jau Prison and Dry Dock Detention Center had gone on a mass hunger strike to express their grave resentment over dire prison conditions, including ill-treatment, the glass barrier separating them from their families during visits, arbitrary searches and confiscation of their belongings.
The action came after fifteen political prisoners started on August 15 an open hunger strike following two full years of systematic isolation in Jau Prison.
The dissidents are imprisoned along with other inmates, who don't share their language, religion, traditions or culture. They are also charged with different crimes.
The European Center for Democracy and Human Rights (ECDHR) expressed solidarity with the hunger-striking inmates in a post published on its Twitter page, demanding the release of all imprisoned dissidents.
The Americans for Democracy and Human Rights in Bahrain (ADHRB) has also expressed solidarity with the prisoners.
Thousands of anti-regime protesters have held demonstrations in Bahrain on an almost daily basis ever since a popular uprising began in the country in mid-February 2011.
They are demanding that the Al Khalifah regime relinquish power and allow a just system representing all Bahrainis to be established. Manama has gone to great lengths to clamp down on any sign of dissent. On March 14, 2011, troops from Saudi Arabia and the United Arab Emirates were deployed to assist Bahrain in its crackdown.
On March 5, 2017, Bahrain's parliament approved the trial of civilians at military tribunals in a measure blasted by human rights campaigners as being tantamount to imposition of an undeclared martial law countrywide.
Bahraini monarch King Hamad bin Isa Al Khalifah ratified the constitutional amendment on April 3, 2017.