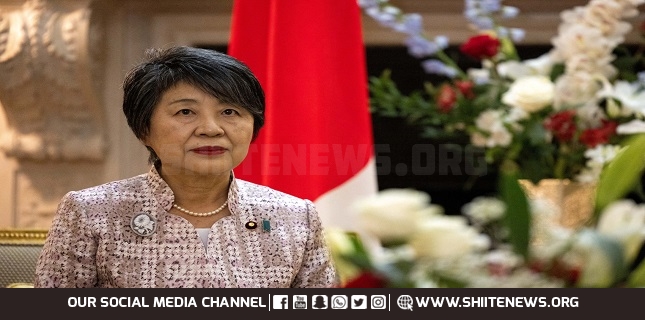 Japan's Foreign Minister Yoko Kamikawa said her country will also proactively work with other nations towards the realization of a "two-state solution" to establish an independent Palestinian state alongside Israel.Kamikawa said in an interview with Kyodo News that Japan wants to "take a lead" in efforts to alleviate the deepening humanitarian crisis in the Gaza Strip, according to local media reports.
"We will aim to improve the humanitarian situation and help de-escalation in the short term, and approach them to realize a two-state solution in the long term," the foreign minister was quoted as saying.
On October 7, in response to Israel's insults to Al-Aqsa Mosque, the Hamas movement launched a shocking attack on Israel.Since then, the Gaza Strip has been the target of Israeli attacks, and mediation efforts for a cease-fire have not concluded.
Many believe that a two-state solution could end more than a seven-decade conflict between Israel and the Palestinians
In the 24 hours between Thursday and Friday afternoon, an additional 260 Palestinians were killed in Gaza, bringing the death toll in the bombarded enclave to 11,078 with more than 7,500 of the dead being women and children. A further 27,500 Palestinians have been reported injured.
At least 192 medical staff have been killed since Israel's war on Gaza began on October 7. Sixteen were on duty when they died.
The killing of a child on Friday brought to 47 the number of Palestinian children killed in the occupied West Bank by Israeli forces or settlers since October 7.
A least one Israeli soldier was killed in Gaza in the previous 24 hours and another died of injuries sustained earlier, bringing the total number of Israeli forces killed in the ground attack on Gaza to 42.