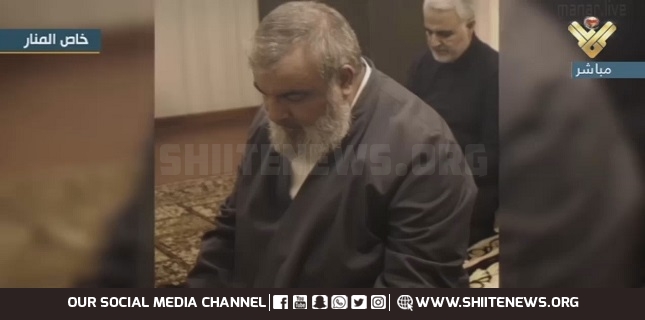 Former Commander of IRGC's Quds Force, martyr General Qassem Suleimani, insisted on coming to Lebanon, specifically Beirut's southern suburb (Dahiyeh), during 2006 war in order to join Hezbollah military command.
General Suleimani remained during the war in an area bombed with tons of Zionist missiles, which astonished major military generals.
Martyr Suleimani used also to enjoy praying under the leadership of Hezbollah Secretary General Sayyed Hasan Nasrallah during the war, describing this experience as his favorite.
The Iranian military commander also conveyed the victory omen from the Supreme Leader of the Islamic Revolution in Iran Imam Sayyed Ali Khamenei to the Resistance command and fighters.
After Hezbollah emerged victorious from the 33-day war, General Suleimani played a vital role and exerted extra efforts t0 launch Hezbollah project aimed at reconstructing the destroyed buildings and housing the shelterless people.
Sayyed Nasrallah talked about the unprecedented project of housing the shelterless people after the war and how the martyr coordinated with the Iranian leadership the process of providing Hezbollah with huge amounts of money for that purpose.