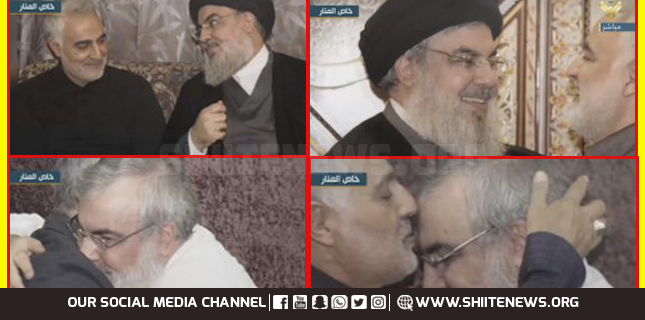 In a documentary titled "The Last Meeting" which refers to the last meeting between Hezbollah Secretary General Sayyed Hasan Nasrallah and the former Commander of IRGC's Al-Quds Force, General Qassem Suleimani, before the latter's martyrdom on January3, 2020, Al-Manar TV Channel displayed more information and multimedia data about this encounter.
The documentary displayed many undisclosed photos and videos which show the depth of the relation between Sayyed Nasrallah and martyr Suleimani, who was claimed by a US drone attack on his convoy near Baghdad airport.
The following video shows how the Resistance leader and the Iranian general are studying the maps of the entire Middle East, which contributes to the plans of the axis-of-resistance devised to all its targets, including wiping out 'Israel' or the Zionist occupation entity.
In this video, Sayyed Nasrallah stresses that the martyr's name recurs in all the countries where there is a confrontation with resistance enemies.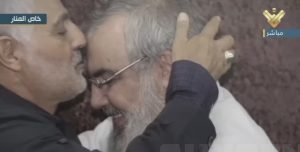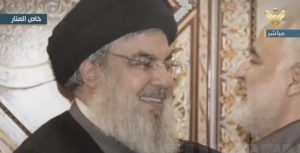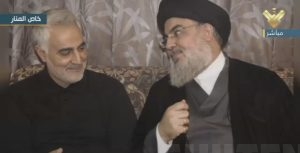 source: Almanar