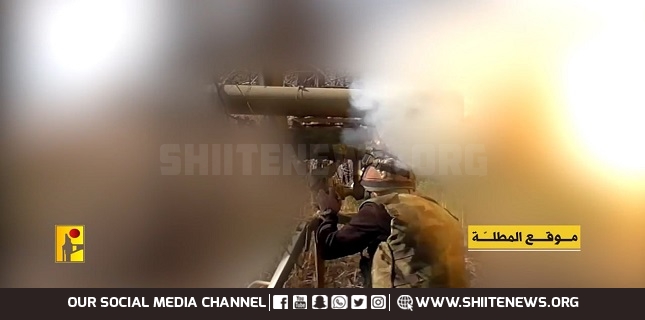 The Lebanon front is slowly heating up as Hezbollah keeps up strikes on Israeli posts across the border with Lebanon.
So far on Friday, the Hezbollah's Islamic Resistance announced four simultaneous strikes on several Israeli targets near the border with Lebanon.
In four separate statements, Hezbollah's Military Media Center announced that the Islamic Resistance targeted gatherings of Israeli occupation soldiers near Al-Taihat Triangle, Al-Marj and Ramim Barracks, at 10:30 on Friday.
The strikes have been "in support of our steadfast Palestinian people in the Gaza Strip and in solidarity with their brave and honorable resistance," read the statement, carried by Al-Manar.
"Direct casualties as our fighters targeted a gathering of Israeli occupation soldiers with appropriate weapons at 10:30," the first statement read.
Meanwhile at 10:30, the Islamic resistance fighters targeted a gathering of Israeli soldiers near Al-Marj Post, causing direct casualties, according to the second statement.
The third strike, also at 10:30, hit another Israeli gathering near the Ramim Barracks (the Lebanese occupied town of Hounin), the third statement read.
Later at 11:30, another strike targeted Al-Malikiyeh Israeli site , acocrding to the fourth statement.
Earlier on Thursday, Hezbollah struck eight targets in the occupied territories, inflicting losses upon the Israeli occupation.
Late Thursday, Hezbollah's Military Media Center published videos showing some of the Islamic Resistance's strikes on Israeli border posts on Thursday.
The first video showed the Lebanese resistance movement's strikes on posts of Al-Bayyad, Hormon and Jal Al-Alam.
The second video displayed Hezbollah's strike which targeted a Merkava tank near Branit Barracks with guided missiles.