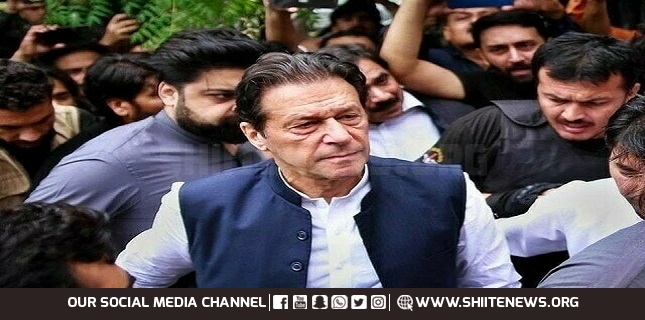 The Islamabad High Court (IHC) on Thursday issued a notice to the Federal Investigation Agency (FIA) on the post-arrest bail plea of Pakistan Tehreek-e-Insaf (PTI) Chairman Imran Khan in the cypher case, Express News reported.
Islamabad High Court (IHC) Chief Justice Aamer Farooq heard the bail plea of the PTI chairman. Barrister Salman Safdar appeared on behalf of Imran.
On the repeated request of the PTI chairman's lawyers for an early hearing, the court remarked that the procedure is in place, according to which the bail application will be fixed by next Monday.
The court issued a notice to FIA on the petition and sought its response by the next hearing.
A special court had rejected the bail plea of the deposed prime minister, after which he approached the Islamabad High Court.
The PTI chairman is in jail on judicial remand till September 26. The special court has sought a challan from the FIA in the case.
Earlier, the PTI chief, in his petition, stated that the prosecution had filed a malicious and fabricated case. He argued that the special court, made to hear cases related to the Official Secrets Act, "completely ignored several of the prosecution's irregularities and contradictions".