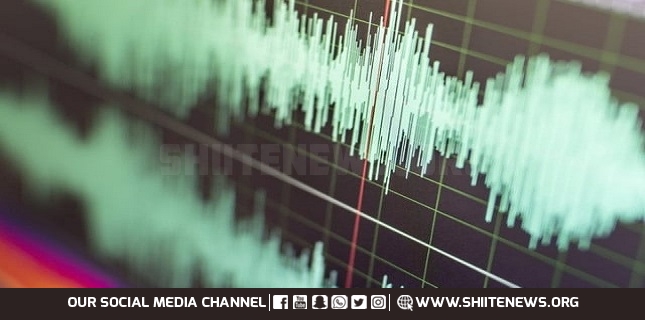 The Ministry of Defence on Monday informed the Islamabad High Court (IHC) that it had no role in recording the calls of citizens nor was it involved in any such activity in a plea pertaining to audio leaks, Express News reported.
The court, however, termed the replies from the Ministry of Interior and Pakistan Telecommunication Authority (PTA) 'unsatisfactory', seeking a detailed response.
The development came during the hearing of a plea filed by former chief justice of Pakistan (CJP) Saqib Nisar's son Najam Ali Saqib against a special committee of the National Assembly tasked with probing his purported audio leaks.
Justice Babar Sattar, who is heading the bench, remarked that the replies suggest that no one can record any conversations, and no one has the facility to record telephone conversations.
"The federal government must provide answers to the court's queries, or sensitive institutions will be directly summoned," he added.
Expressing his displeasure, Justice Sattar said that the written response from the government does not answer the queries posed by the court. "The government must answer, otherwise, we will make the intelligence agencies a part of the case," he added.
Advocate Latif Khosa, on behalf of the petitioners, stated that Mrs Bushra Imran is being summoned by the Federal Investigation Agency (FIA) on a daily basis for voice matching, requesting the court to stop the authorities the "harassment" of her client.
Justice Sattar pointed out, "I cannot stop an investigative agency from investigating. When there is a violation of the law, you can challenge it. You are asking for an order to make FIA work according to the law. This order will be meaningless because FIA has to work according to the law. If you say so, I can write in the order that FIA should work according to the law."
The court extended suspension of the summon served by the standing committee to the son of former CJP Saqib Nisar and adjourned further hearing of the case.
The committee was formed to investigate the alleged audio leak of former chief justice Saqib Nisar's son, Najam Saqib.
In the audio leaks, Najam could allegedly be heard telling a politician, Abuzar Chadar, that his father, Nisar, had "worked really hard" to get Chadar a ticket for the PTI.
In another audio, Najam allegedly tells one Mian Aziz how much money he expected in return for the party ticket.