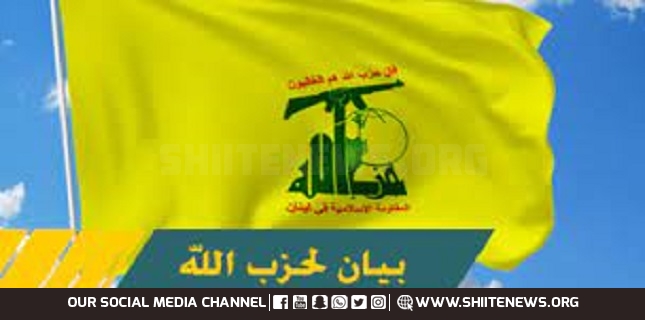 Hezbollah issued on Tuesday a statement that denounces the Bahraini regime's move of opening an Israeli embassy in Al-Manama, stressing that the occupation entity is passing through its worst stage.
The statement indicated that Al-Khalifa regime is worsening its political and moral decline through rushing towards normalization with the enemy after years of oppressing and terrorizing the Bahraini people "who hold contrary aspirations and beliefs and demand freedom as well as justice".
This ominous betrayal constituted a blow to the Palestinian people, who are currently engaging in the greatest epics and heroic acts in face of the blind Zionist terrorism, according to the statement.
Hezbollah finally affirmed that the proud Bahraini people and all the peoples of our nation reject all forms of normalization and relations with the enemy, stressing that the Zionists will not have a safe place in our country.