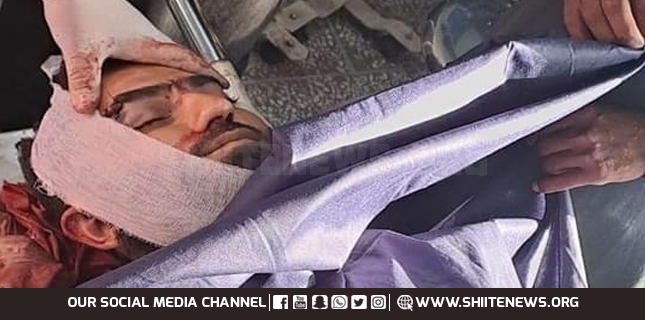 Shiitea News: The traitor Takfiri Wahhabi terrorists are continuing the unstoppable Shiite target killings in the country, and martyred a shiite youth on Pak-Afghan border in Parachinar.
Takfiri Wahhabi terrorists are active in trying to promote Shia-Sunni riots in sensitive border areas like Parachinar on the direction of hostile forces. The actions of Shia target killings are a conspiracy to destroy regional peace and order.
According to sources, Takfiri Wahhabi terrorists shot and martyred Muslim Hussain, a resident of Mukhaizai in Lower Kurram district of Kochi. They were targeted when they were riding in a car.
It should be noted that the provincial government of Khyber Pakhtunkhwa and the law enforcement agencies are continuously failing to protect the lives and property of Shiite citizens.
In recent days, 7 teachers and laborers were brutally martyred during the examination duty in Trimengal area. Killers have not been arrested yet.