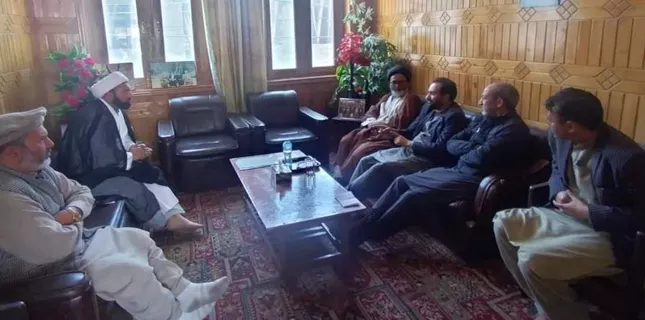 Shiite News: On the order of Central Imam Juma Skardu Allama Sheikh Muhammad Hasan Jafari, President of Anjuman Imamia Baltistan Agha Baqir Al Hussaini and Minister of Agriculture Maisam Kazim and Minister Construction Wazir Saleem were invited to the Imamia Masjid and important issues were discussed in detail.
It was urged to take steps to solve the water and electricity problems on an emergency basis. In the draft prepared by the government regarding the Land Reforms Act, the objections and suggestions from the Anjuman and All Parties Baltistan were added.
It was also sent to Governor, Chief Minister, all Ministers and Chief Commissioner and Deputy Commissioner of District Administration.
It was hoped that the members of the GB Assembly will defend the rights of the people of GB and this unanimous bill supported by the entire Baltistan and the stakeholders of Baltistan will be passed.