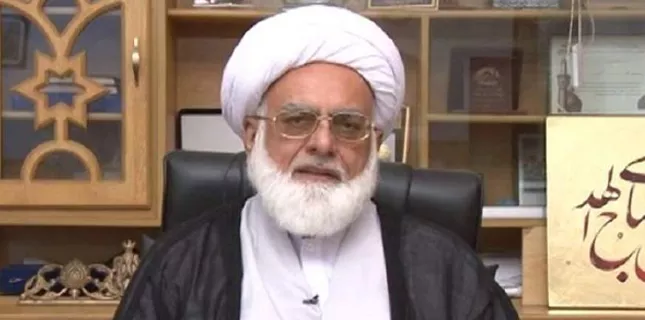 Shia News: Allama Dr. Muhammad Hussain Akbar rejected the report of the United States Commission on International Religious Freedom (USCIRF) and called it as baseless.
Head of Minhaj Al Hussain (AS), Tehreek Hussainia Pakistan, member of the Islamic Ideological Council, Allama Dr. Muhammad Hussain Akbar has said that the accusing Pakistan by the committee is regrettable, fake and baseless propaganda against Islam and Pakistan by hostile forces and institutions.
He said that we offer an open invitation to the Religious Freedom Committee to come to Pakistan and observe the facts.
During the last few years, inter-religious and inter-ethnic harmony has been promoted in Pakistan and we have resoled the issues faced by the minorities.
Addressing the party officials in Lahore, he said that the misuse of the blasphemy law has ended. Tolerance and fraternity between different sects and religions have been promoted and the attitude of intolerance has ended.
Allama Muhammad Hussain Akbar said that the US Ministry of Foreign Affairs brought these reports and evidence to the government of Pakistan and organizations and institutions working for inter-ethnic and inter-religious harmony, on the basis of which Pakistan's name has been included in the list.
He said that the minorities in Pakistan have more freedom than the Muslims, if Muslims observe Chehlam Imam Hussain (AS), cases are registered against them, while non-Muslims have all kinds of freedom, they can do whatever they want. However, the US report has been issued on the basis of lies.
He said that according to the Islamic Sharia and the constitution, law and constitution of Pakistan, the deniers of the belief of the end of prophethood have been declared as non-Muslims, but they have all the rights given to them by the constitution.
Hate literature is banned in Pakistan and no one is allowed to publish it. He said that we reject the American report. This report of the US State Department is based on bias.
In the report, there is complete silence on atrocities on minorities in India while Pakistan and China were targeted on the basis of bias. Which is not acceptable in any case.