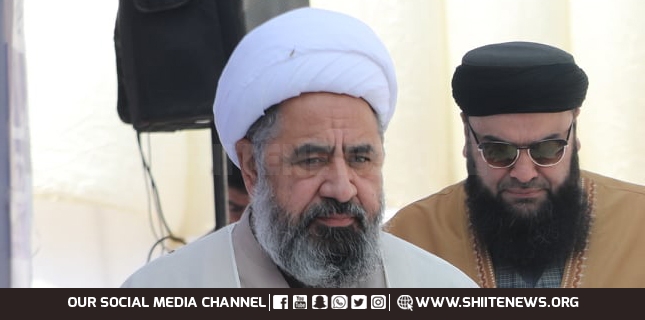 Shiite News: The Head of Ummat e Wahidah Pakistan, Allama Ameen Shaheedi condemned Suicidal Attack on Jama Masjid Imamia Peshawar. He said in this regard that Peshawar Attack is a continuation of Shia genocide in Pakistan, which has been carried out for last four decades and it is being facilitated by some Arab countries as well as a few black sheep in the State Authorities.
We were told that the State policy regarding terrorism has been change but practically situation is different. All individuals, groups and organizations that produce Suicidal bombers are still active in country's politics.
Government and Establishment used to say that they are willing to include terrorists in Stream line to stop them by providing employments. But terrorists are not ready to understand soft language of love and they have become habitual of blood bath with their Muslim brothers, he added.
He further said that State would have to deal with iron hands with networks of terrorism. Chasing suicide bomber is a wild ghost chase and it will do nothing unless stopping takfiri machinery which produces provocative slogan of infidel against opposition especially Shia Community.