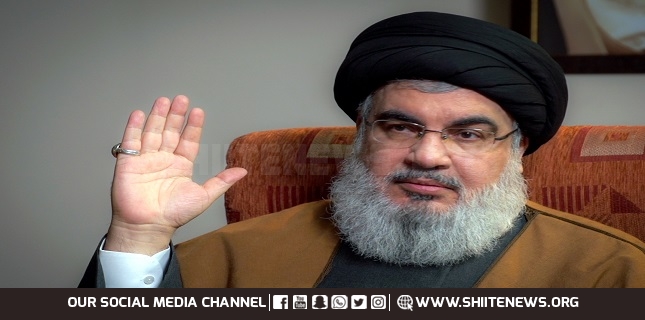 Hezbollah Secretary General Sayyed Hasan Nasrallah expressed his deep condolences to the Islamic Republic of Iran over the demise of Brigadier General Mohammad Hejazi, the Deputy Commander of IRGC's Quds Force, who died on Sunday after suffering a heart attack.
During a Holy Ramadan sermon, Sayyed Nasrallah pointed out that General Hejazi spent long years in Lebanon in support of Hezbollah Resistance.
Sayyed Nasrallah highlighted the Resistance need for such well-mannered commanders who are capable of reaching major achievements.
Meanwhile, Sayyed Nasrallah called on the wealthy people to run businesses in order to provide people with job opportunities, underling the importance of maintaining productivity and preventing laziness in the society.