Yemen
Protests continue in Yemeni cities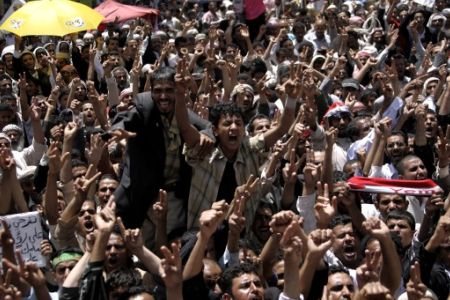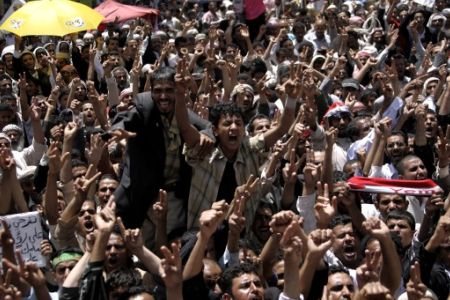 Anti-regime protesters have taken to the streets across Yemen, demanding President Ali Abdullah Saleh's ouster and trial for crimes he has committed.
Demonstrators from all walks of life were out in force in the capital Sana'a, Hudaydah, Ibb and several other major cities.
As Yemenis continue a campaign of civil disobedience, an amateur video has emerged showing angry protesters in the western province of Hudaydah and the southern province of Ibb, calling for the ouster of Saleh after more than three decades in power, the Associated Press reported late Thursday.
The new footage showed students, holding banners, are protesting in front of the closed university building in Hudaydah. Shops, schools and government offices were also shuttered. Thousands of demonstrators in Ibb have been seen marching through the streets, chanting and holding banners, the report said.
Clashes between demonstrators and regime forces erupted in Hudaydah after security forces attacked the protesters, leaving at least four people injured, witnesses said.
Meanwhile, a spokesperson for Saleh said that the embattled president has agreed to sign the transitional deal put forward by the [Persian] Gulf Cooperation Council on Sunday. The move was an unexpected reversal just a day after last-minute snags appeared to derail the deal for the second time.
The deal requires Saleh to resign within a month but grant him immunity from prosecution.
The opposition say they hope that if Saleh signs the deal, it would end the three months of protests that have paralyzed Yemen's already faltering economy. But they are also skeptical about Saleh keeping his promise.