Yemen
Saudi warplanes pound Yemen's Sa'ada, kill at least 15 people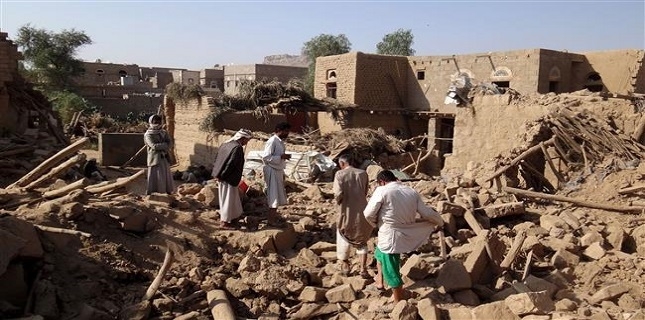 Saudi fighter jets have bombed Yemen's northern province of Sa'ada, leaving at least 15 people dead and several others wounded.
Residents reported that the Saudi airstrike hit two cars transporting passengers and a truck on a main road south of the Sa'ada provincial capital on Wednesday.
They added that the blasts caused damage to the main road linking the capital Sana'a and Sa'ada.
At least 13,600 people have lost their lives since the onset of Saudi Arabia's military campaign against Yemen in 2015, which is meant to reinstall the country's former Riyadh-friendly government and crush its popular Houthi Ansarullah movement.
Much of the Arabian Peninsula country's infrastructure, including hospitals, schools and factories, has been reduced to rubble due to the war.
The Saudi-led war has also triggered a deadly cholera epidemic across Yemen and pushed the country to the verge of famine.
The Houthi movement, backed by allied forces, has been defending the country against the Saudi aggression.