Yemen
Yemeni forces fire ballistic missile at Saudi military facility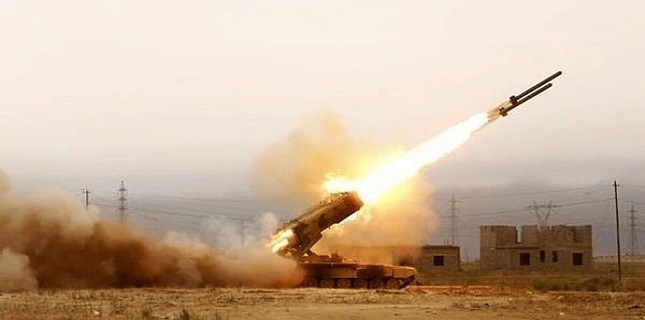 Yemen's Houthi Ansarullah movement says it has fired a ballistic missile at a special forces camp and a facility for gunships in the southwestern Saudi border province of Najran.
Ansarullah announced on Thursday that the projectile was a Qaher M-2 ballistic missile, without providing further details.
The Saudi-led coalition fighting against Yemen has not made any immediate comments with regard to the missile launch.
Yemeni forces regularly fire ballistic missiles at Saudi positions inside the Arab kingdom in retaliation for its military strikes on Yemen.
On Wednesday, Yemeni forces captured a Saudi military base in Najran during a retaliatory operation, killing several of the troops stationed there.
There has been no exact information about the number of Saudi casualties during Riyadh's war on Yemen, as the kingdom has sought to cover up the issue.
Saudi Arabia, backed by a coalition of its allies, started the war on Yemen in March 2015, hoping that with blunt force, it would be able to restore power in a matter of weeks to a former Riyadh-friendly Yemeni regime.
The Saudi regime has, however, been unable to accomplish the objectives of its military aggression some three years into the war, which has claimed around 13,600 lives.
Despite the coalition's superior aggregate military power, Riyadh has been bogged down in the war against mostly tribal fighters with limited fighting equipment.
Saudi Arabia, already economically challenged, has decided to pay out an extra 5,000 Saudi riyals (1,333 US dollars) monthly to the troops fighting on the front lines in the war on Yemen, where reports have painted a grim picture of the Saudi-led military personnel's morale.