Yemen
UN Demands Saudi-Led Alliance Reopens Airport to Ease Suffering of Yemenis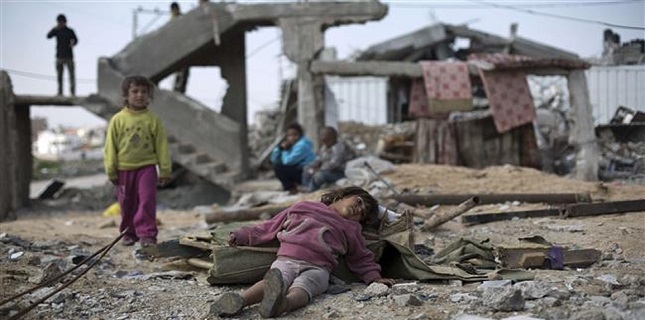 The United Nations has called for the Saudi-led coalition to ease its 12-month blockade of Yemen's main airport so the sick and injured can get out and aid can get in.
Access to Yemen, classified as the world's worst humanitarian disaster, is heavily restricted and for the past year it's main airport has been forced shut by a Saudi-led coalition that has been bombing the country. That has slowed down aid, trapped millions of people and stopped commercial activity.
Jamie McGoldrick, the UN's top aid official in Yemen, said the UN had been lobbying the Saudi-led Coalition and Yemen's exiled Government in Aden to reopen the airport.
"We continue to advocate to all the parties involved in this and the people who control the airspace, the people in Riyadh, the people in Aden, to help alleviate the suffering," he said.
"It's like being caught up in a fortress mentality that you can't escape from. "This has become a tactic of the war in itself and I think [it] is really unfair.
The call came after Norwegian Refugee Council (NRC) said on Wednesday that at least 10,000 people have died in Yemen as a result of the Saudi-led coalition's restriction on airspace and the closure of Sanaa airport a year ago.
A Saudi-led coalition started a bloody aggression on Yemen in March 2015 to oust the popular Ansarullah movement and restore to power fugitive Abdul Rabbuh Mansour Hadi who resigned as president and fled to Riyadh. The Saudis have failed to achieve their stated objective and are now stuck in the Yemen quagmire while indiscriminately bombarding the impoverished stated on an almost daily basis.
The Saudi war on Yemen, one of the world's most impoverished countries, has killed nearly 13,000 people and left tens of thousands wounded while displacing millions.