Yemen
Yemeni women stage sit-in outside UN office against Saudi war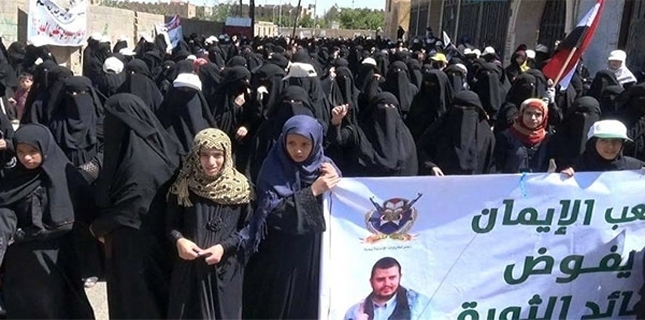 Dozens of Yemeni women have staged a sit-in in front of the UN office in the capital city of Sana'a, calling for an end to the Saudi aggression against their country.
The three-day sit-in started on Tuesday with protesters setting up tents in front of the UN office on Tuesday.
Protesters carried signs calling for the removal of an air and naval blockade on Yemen imposed by Saudi Arabia.
They also urged the UN to pressure Riyadh and its allies to allow delivery of food and medical aid into Yemen, which the UN aid chief, Stephen O'Brien, has described as the "largest humanitarian crisis in the world."
Saudi Arabia has been pounding Yemen since March 2015. Over 12,000 people have died and over 40,000 wounded since the onset of the aggression, which was launched in an alleged attempt to bring Yemen's former Riyadh-allied government back to power.
Over the past two months alone, more than 48,000 people have been displaced as a result of the Saudi war on the poorest Arab nation, which is also grappling with extreme famine.
At present, two thirds of Yemen's population, or 18.8 million people, are in acute need of assistance and nearly 7.3 million Yemenis are designated by the UN as "severely food insecure."