Yemen
80 percent of Yemenis need humanitarian assistance: UN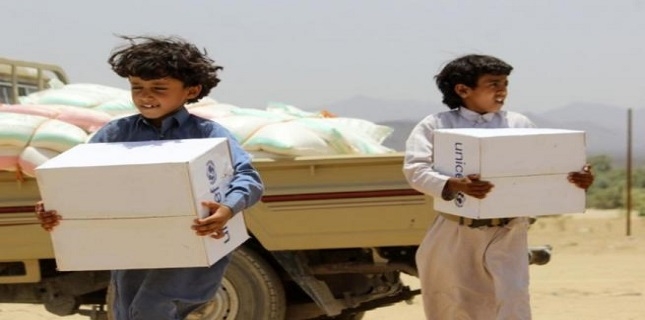 The United Nations aid chief says 80 percent of Yemenis need some form of humanitarian assistance as Saudi Arabia keeps bombing its impoverished neighbor.
UN Under-Secretary-General and Emergency Relief Coordinator Stephen O'Brien told the Security Council on Monday that some 21.2 million Yemeni people needed some form of humanitarian aid.
The UN official added that more than two million people, including 370,000 children, were suffering from malnutrition across the war-torn country.
The confirmation of 61 cases of cholera and 1,700 more suspected cases by health sources could now complicate matters, O'Brien warned.
The UN humanitarian chief stressed that if the warring parties in Yemen do not reach a peace deal soon, the country could collapse with alarming consequences for the entire region.
UN envoy seeks peace in coming weeks
The UN special envoy for Yemen Ismail Ould Cheikh Ahmed said on Monday that he would immediately return to the region to try to clinch a peace agreement in the coming weeks.
The envoy also said that his roadmap "should allow a comprehensive settlement in the coming weeks if the parties engage in good faith."
The Mauritanian diplomat has presented a roadmap for the formation of a national unity government in Yemen which will oversee a transition leading to elections.
The resigned president of Yemen, Abd Rabbuh Mansur who is a close Riyadh ally, has already rejected the UN peace proposal, saying it rewards the country's Houthi Ansarullah movement.
The movement controls large swathes of Yemen, including the capital Sana'a.
Meanwhile, the Houthis have said that the plan had "fundamental flaws" but could be a "basis for discussion."
Details of the roadmap, which include security and political arrangements, have not been made public, but according to informed sources, the proposed peace roadmap gives the Houthis a share of the future government.
The plan also shrinks the president's powers in exchange for the Houthis' withdrawal from several major cities, including the capital, and the handover of their heavy weapons to a third party.
The president must also transfer power to the vice president, who in return appoints a new premier to form a new government, in which the Houthi-controlled north and the pro-Hadi south would have equal representation.
One of the poorest countries in the Arab world, Yemen slid deeper into chaos when Riyadh launched its military aggression in March 2015.
International alarm has been growing over airstrikes that have hit civilian targets, including a community hall in the capital of Sana'a where over 140 people were killed this month while attending a funeral.
The Saudi war was launched in an unsuccessful attempt to reinstate Hadi and undermine the Ansarullah movement.
The war has killed over 10,000 people, amid countless reports suggesting the deliberate and indiscriminate targeting of civilian infrastructure by Saudi forces and mercenaries.