Yemen
YEMEN: Saudi-led forces enter town after Qaeda exit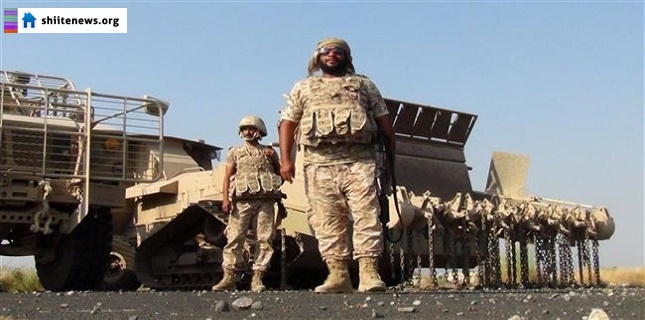 Forces loyal to Saudi-backed ex-president Abd Rabbuh Mansur Hadi and Emirati troops have reportedly overrun Mukalla after al-Qaeda militants left the seaport in southeast Yemen.
Reuters quoted residents as saying that local clerics and tribesmen negotiated with al-Qaeda to exit quietly and that militants withdrew Sunday westward to neighboring Shabwa province.
They said there was no fighting after Saudi-backed units mobilized their forces at Mukalla's suburbs. However, the official Saudi news agency SPA claimed on Monday that more than 800 al-Qaeda members had been killed.
Around 2,000 pro-Hadi and Emirati troops reportedly advanced into Mukalla, home to an estimated 200,000 people, taking control of its maritime port and airport and setting up checkpoints.
Mukalla has been the center of a rich mini-state that al-Qaeda in the Arabian Peninsula (AQAP) built up over the past year. The group took control of an almost 600-km (370-mile) band of Arabian Sea coastline.
Once faded into irrelevance, AQAP has gone from strength to strength in Yemen since Saudi Arabia began its ferocious military campaign against the impoverished neighbor.
Al-Qaeda and other Takfiri groups such as Daesh have become stronger as Houthis – their arch enemy in Yemen – have come under the heaviest Saudi attacks for more than a year.
The Rai al-Youm newspaper on Monday pointed out that Saudi Arabia had supplied weapons to al-Qaeda militants in the Abyan and Hadhramaut to confront Houthi fighters.
The paper, edited by prominent Palestinian journalist Abdel Bari Atwan, wrote that Saudi Arabia had decided to retake Mukalla from al-Qaeda in the face of rising criticism in the West of the fallout of the invasion.
The decision was also linked to a US congressional motion to hold the Saudi ruling family accountable for potential roles in the September 11, 2001 terrorist attacks, it added.
Pro-Saudi forces, however, retreated from Zinjibar, the capital of Abyan province in south Yemen, after they entered it on Saturday night.
A bomb-laden vehicle exploded Sunday killing seven pro-Hadi militants who had launched an offensive with the help of Saudi air power.
"The withdrawal was decided following information that al-Qaeda was preparing other car-bomb attacks against our troops," AFP quoted a pro-Hadi officer as saying.
The alleged recapture of Mukalla coincided with UN-brokered peace talks in Kuwait after a ceasefire entered into effect on April 11, but from which Takfiri groups are excluded.
There was no immediate official reaction to the reports from Houthis and their allies who are to hold their fifth day of peace talks on Monday in a bid to end 13 months of war.
More than 9,400 people have been killed and at least 16,000 others injured since Saudi Arabia launched its airstrikes against Yemen last March.