Yemen
Ansarullah fighters kill 3 Saudi soldiers in fresh reprisal attack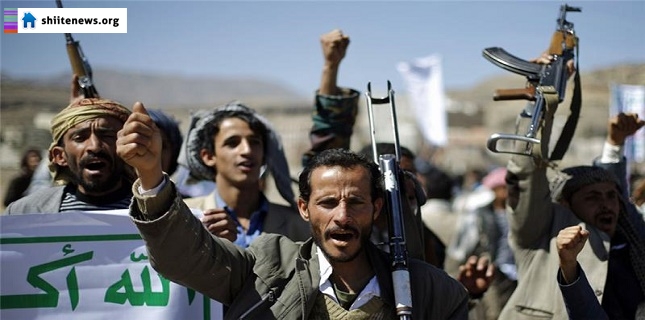 A number of Saudi soldiers have been killed in a fresh round of attacks launched by Yemen's Ansarullah Houthi fighters and allies in retaliation against the kingdom's deadly military aggression against the impoverished nation.
The pro-Houthi Saba'net website said on Monday that the allied forces launched several rounds of artillery on the military positions in the al-Maosem district of the southern Saudi province of Jizan, killing at least three soldiers.
A senior Ansarullah leader, identified as Yahya al-Qahum, said on his Twitter page that the target of the rockets and shelling was the al-Huthayrah military camp, confirming that a number of Saudis were killed in the attack.
Yemen's al-Masirah TV said Yemenis also launched attacks on the Ayn al-Harrah district of Jizan, destroying a Saudi armored vehicle and inflicting losses on Saudi weaponry.
Ansarullah says the attacks, which it says only targets Saudi military positions, are in retaliation for the kingdom's incessant bombardment of residential areas in Yemen. Over 7,500 people have been killed and millions have been displaced over more than nine months of air strikes by Saudi Arabia against Yemen.
The deaths of Saudi soldiers came hours after Houthis claimed a "major Saudi mercenary" had been assassinated by unknown gunmen in the southern Yemeni city of Aden. Al-Masirah said Ali al-Houthari was targeted when he was driving his car in Aden's al-Mansourah district.
Saudi Arabia has started military strikes against Yemen since March 2015, without a UN mandate, in a supposed bid to undermine the Houthi Ansarullah movement and to restore power to fugitive former Yemeni President Abd Rabbuh Mansur Hadi, an ally of Riyadh.
The strikes have also taken a heavy toll on the country's facilities and infrastructure, destroying many hospitals, schools and factories. The Saudi military has also blocked the flow of relief aid into Yemen, creating an unprecedented humanitarian crisis in the impoverished Arabian Peninsula state.