Yemen
Saudi Arabia continues to bomb Yemen, at least 13 killed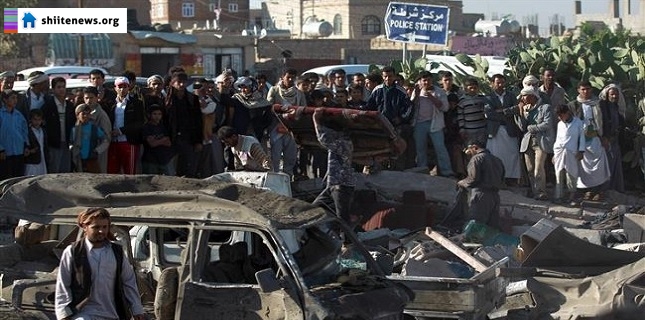 Saudi Arabia has continued bombarding several areas in Yemen, killing at least 13 people across the impoverished country.
Saudi warplanes conducted a bomb attack against the city of Ibb in southwestern Yemen, killing at least two people and injuring two others.
At least five people, including two physicians, lost their lives in Saudi airstrikes against a medical center and a school in the Hays district in the western Yemeni province of al-Hudaydah on Friday.
According to Yemen's al-Masirah television network, two civilians were killed and four injured in a Saudi attack on a residential area in the town of Razeh in the northwestern Yemeni province of Sa'ada.
Saudi fighter jets also carried out several air raids in Baqim district in Yemen's mountainous and northwestern Sa'ada province, killing at least two people and wounding many others.
Meanwhile, two civilians were killed and four others injured in Saudi airstrikes against the southwestern Yemeni province of Ta'iz.
Saudi warplanes also conducted over 10 air raids in the northwestern Hajjah Province and 15 attacks against two military bases in the province of Ibb.
On March 26, Saudi Arabia began its military aggression against Yemen – without a UN mandate – in a bid to undermine the Houthi Ansarullah movement and to restore power to Hadi, an ally of Riyadh.
According to the United Nations, the war on Yemen has killed some 4,000 people, nearly half of them civilians, since late March. Local Yemeni sources, however, put the fatality figure at a much higher number.