Yemen
Official: Ansarullah Not to Take Part in Riyadh Conference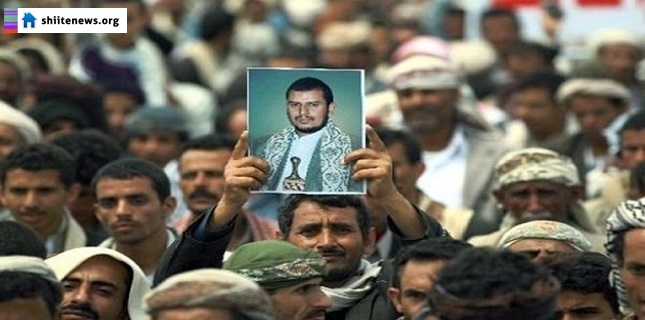 A senior member of Ansarullah announced that the revolutionary movement will not take part in an upcoming conference on Yemen in Riyadh.
"We will not participate in the Riyadh conference under any condition," Nasreddin Amer, a member of Ansarullah media council, told on Saturday.
He noted that the Saudi regime knows that the Riyadh conference will have no consequence other than making Yemen's political conditions worse and more complicated.
"The US has realized that the war on Yemen has had high costs and unachievable objectives," Amer said, elaborating on the cause of the Riyadh conference.
According to a recent report by Freedom House Foundation, nearly seven weeks of Saudi airstrikes have claimed the lives of 3,979 Yemeni people so far while more than 6,887 others have been wounded.
The foundation further said that most of the victims of the deadly Saudi campaign are civilians, including a large number of women and children.
The group noted that the actual death toll is much higher as it does not include hundreds of people listed as missing.
Thousands of residential buildings have been destroyed and hundreds of civil and public facilities were reduced to rubble as a result of the bombardments by Saudi warplanes on the Yemeni cities and towns, the group said.
Saudi Arabia has been striking Yemen for 52 days now to restore power to fugitive president Mansour Hadi, a close ally of Riyadh. The Saudi-led aggression has so far killed at least 3,803 Yemenis, including hundreds of women and children, according to FNA's independent tally.
Hadi stepped down in January and refused to reconsider the decision despite calls by Ansarullah revolutionaries of the Houthi movement.
Despite Riyadh's claims that it is bombing the positions of the Ansarullah fighters, Saudi warplanes are flattening residential areas and civilian infrastructures.
On April 21 and May 12, Saudi Arabia declared end to Yemen airstrikes after weeks of bombings, but airstrikes are still underway.
The five-day truce was proposed by Saudi Foreign Minister Adel al-Jubeir last week. Yemen's Ansarullah movement has announced its cooperation in any actions that will stop suffering in the country.